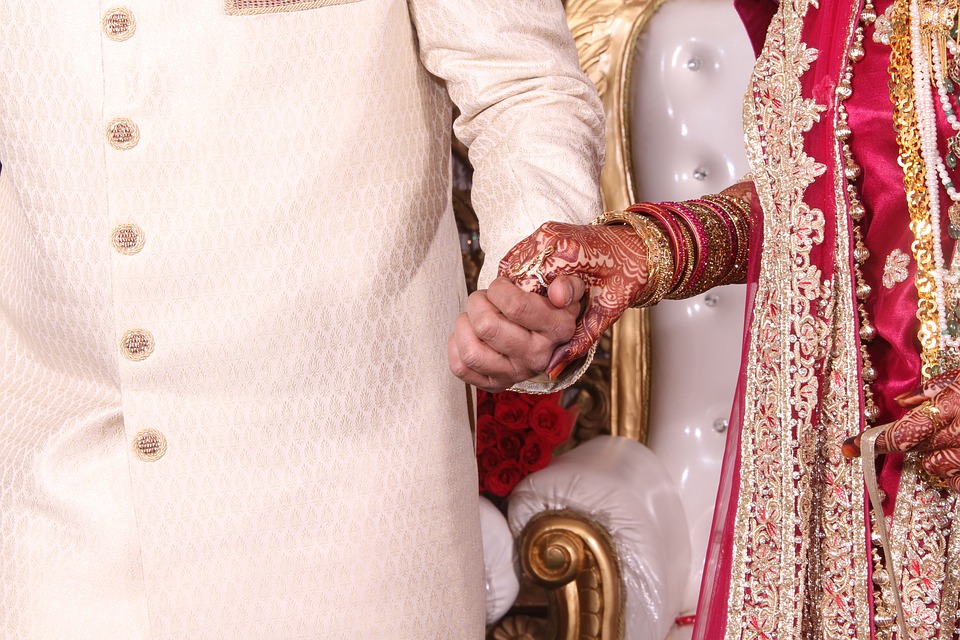 Indian working women penalised in marriage 'market', says study
A study by a doctoral candidate found women who have never worked are likely to get the highest number of positive responses from males on a matrimonial website
Indian women are breaking every possible glass barrier in the workplace today and even dominate in leadership roles in sectors such as finance and aerospace.
Yet, Indian women's participation in the labour force continues to be staggeringly low as compared to other countries. The female labour force participation has hovered at around 20 per cent for several decades and stood at 22.8 per cent in FY20, according to the ministry of statistics and programme implementation's Periodic Labour Force Survey.
Experts have waxed eloquent often enough on the multiple reasons females in India do not aspire to work. Additional responsibilities at home, their need to pursue a higher education, safety issues and the lack of infrastructure support while maintaining a work-life balance have all been trotted out as reasons for women missing in the workplace.
But, here's another reason: Women are probably shying away from concentrating on their career growth and staying on in the workforce as they are clearly not sought after in the marriage market. This is the finding from a research experiment done by Diva Dhar, a doctoral candidate at University of Oxford.
In her findings, which she published in an article titled Indian Matchmaking: The marriage market penalty for working women, in the Ideas for India ((I4I) portal, she states that working women are penalised in the marriage market as "men are demonstrably less interested in woman who work".
Also read: Removal of 'thali' by wife is mental cruelty of highest order: Madras HC
From the results of her experiment, she found that women who have never worked received 15-22 per cent more interest in the marriage market compared to women who want to continue to keep working.
Poorer response
"This means that for every 100 men who respond to a woman who has never worked, only 78-85 men will respond to a woman who wants to keep working. These results are consistent in the regression analyses across specifications: men are demonstrably less interested in woman who work," she wrote.
Based on anecdotal evidence, Dhar had a hunch that women's choices or decisions to work may be closely linked to marital incentives and outcomes in the marriage market. Hence, she decided to conduct an experiment on a popular matrimonial website to test her theory.
Also read: India's ranking drops a notch in World Bank study on gender equality laws
She made 20 fabricated profiles, who were identical in terms of age, lifestyle preferences and diet on a leading matrimonial website. The only difference among these female candidates had to do with whether they work, wish to work in future and how much they earn. She made these profiles for different caste groups and then selected sample suitors that met the eligibility criteria and they received invites from these profiles.
Her results were striking, she says. "All else being equal, I find that women who have never worked are likely to get the highest number of positive responses from male users. Around 70 per cent of men will accept their responses," she states in her article. Next in line as attractive propositions are the women who have worked but are willing to give up their jobs after marriage.
These women receive around 66 per cent of the responses but for women who want to continue working after marriage, their acceptances rates are at 59.6 per cent for the high income working women and 54.7 for the low income group.  This shows that the higher income working women seems to be alluring enough to augment the household income.
Also read: Rigid work policies forcing 7 out of 10 women to quit jobs in 2022: Survey
The pay matters, too
Dhar's experiment shows that men were 10 percentage points less likely to respond to women who earn more than them and want to work after marriage. But they were 15 percentage points less likely to respond to women who want to continue work but earn less than them. She says in her article, that though a clear norm is visible against a working wife, but the additional income from a higher-earning wife seems to help weaken the penalty.
The overall penalty is driven by the relatively higher castes in the (limited caste) sample such as Brahmins and Agarwals, she adds. After examining her findings, Dhar concludes that the unfortunate reality is that there is a sizeable penalty in the marriage market for women who express an interest in pursuing a career after work. "In my study, this is predominant in the higher castes, potentially given associations with more conservative gender beliefs," she points out.
In her view, gender norms may play an "extremely important role" in explaining the puzzle of India's abysmally low female labour force participation rates.