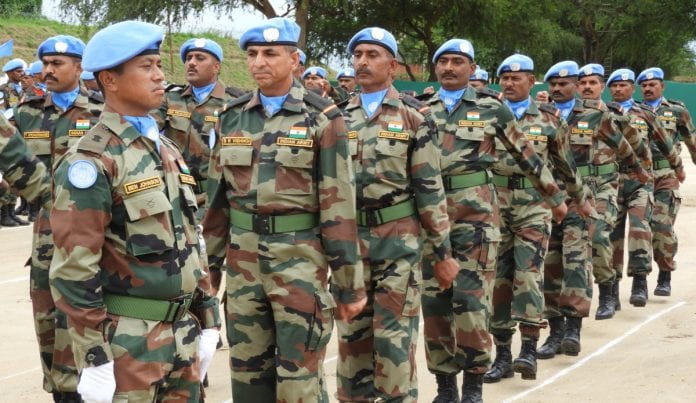 Lieutenant Colonel Gaurav Solanki deputed as a military observer in the UN Peacekeeping Mission in the Democratic Republic of Congo has gone missing from the Lake Kivu area during a kayaking trip, defence sources said on Thursday.
Lt. Col. Solanki, a Special Forces officer and recipient of the Sena Medal was part of the 4th Battalion Parachute Regiment.
Solanki went missing on Sunday while he was kayaking in Lake Kivu on Saturday afternoon (September 7) with friends. After their boat allegedly capsized his two friends swam ashore but Lieutenant Solanki didn't. Search operations are on, and speed boats and helicopters are being used to try and locate the missing army officer.
Advertisement
According to reports in Times Now, the Lieutenant Colonel removed his life jacket and dove in to rescue the two other officers.
India is the third-largest contributor of troops to the UN for peacekeeping operations. The Indian troops are recognised globally for their significant contribution to maintain peace and stability in Asia and Africa.
The Indian Army has participated in 43 UN Peacekeeping missions over a span of 57 years in four continents. More than 90,000 soldiers have been a part of these operations in various countries.
Congo has the largest deployment of the Indian Army's troops on foreign soil, according to the Hindustan Times. Apart from Congo, India's troops have been to Rwanda, Sierra Leone, Lebanon, Ethiopia-Eritrea, Cambodia, Sudan and Golan Heights.