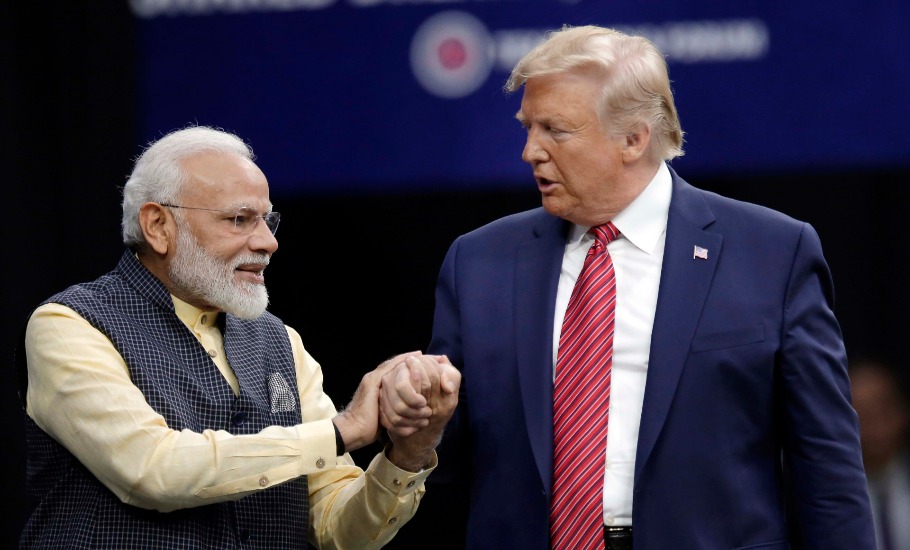 A latest survey among Indian Americans shows that almost half of Indian Americans approve of Indian Prime Minister Narendra Modi's performance, but they support Democratic Party's Joe Biden– deep friendship between Modi and US President Donald Trump not withstanding. Almost half of Indian Americans (45%) said Kamala Harris's pick as Vice-President nominee by Biden made them more likely to vote in the election.
The survey, by Carnegie Endowment for International Peace, Johns Hopkins University, and the University of Pennsylvania, was released on Wednesday. It was conducted in September on a representative sample of 1,200 Indian Americans.
Only 22% of #IndianAmericans registered to vote r expected to support Prez #Trump compared with 72% for #Biden. Btwn 2000 & 2018, d Indian American population grew by 150% making it the 2nd-largest #immigrant grp in #USA today. #US #election #Election2020https://t.co/ayXX14anxa

— Vikas Lohchab (@TheVikasLohchab) October 14, 2020
A whopping 68 per cent plan to vote for Biden and 22 per cent for Trump. The study found that Indian Americans voting for Trump have a much more favourable view of Modi (at a rating of 76 out of 100) than those voting for Democratic candidate Biden (52/100).
"While Republicans are more bullish on Modi, it is worth pointing out that Democrats still largely view him favourably. The simple notion that Trump supporters are Modi supporters and Modi opponents are Trump opponents does not find support," Milan Vaishnav, lead researcher and Senior Fellow, South Asia Program at Carnegie, told The Indian Express.
Indian Americans have traditionally voted for the Democratic Party — as many as 93 per cent voted for Barack Obama in 2008. The Democrats have, however, been incrementally losing the community's votes to the Republicans in every election since then.
Also read: Two weeks to go, 'Superman' Donald Trump makes a last ditch effort
Economy, healthcare and racism were the most important issues for Indian Americans, the survey has found.
Almost half of the Indian Americans (48 per cent) surveyed approve of PM Narendra Modi's performance while 32 per cent disapprove.
"Indian Americans have actually become a talking point in this election in a way that very few of us could have ever imagined… The spectre of Modi coming to power in 2014 undoubtedly created some cleavages within the Indian American community. And one of those cleavages is the way Indian Americans view the Prime Minister. But to what extent are Indian Americans going to vote on the basis of India? I am very sceptical about this," Vaishnav said.
The survey says that "contrary to the emerging narrative, Indian Americans favour the Democratic Party to the Republican Party by a greater than two-to-one margin".
The survey revealed that US-India relations were the top priority for only three per cent of American Indians. Half of the respondents said a candidate's position on India will be "very important" or "somewhat important" to their vote.
The 41.61 lakh-strong Indian community in the US is the talking point during presidential polls this time like never before because of Democrats' choice of Indian-origin Kamala Harris as vice-presidential candidate.