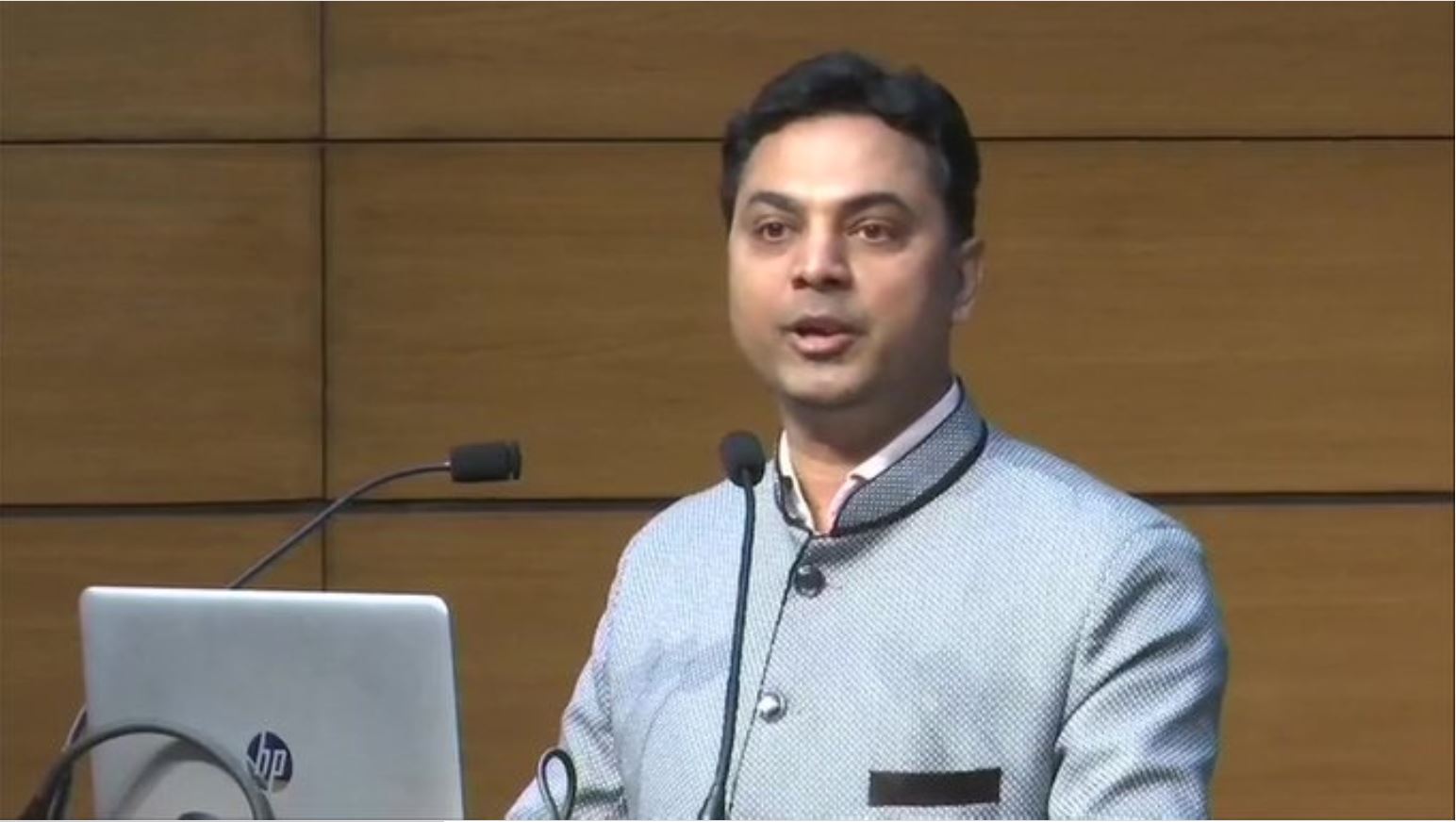 India will see V-shaped recovery this year if COVID vaccine is found: CEA
Indian economy may witness a V-shaped recovery this year, only if a vaccine is found for COVID-19, India's chief economic adviser Krishnamurthy Subramanian said in a recent interview.
"The recovery will happen after that uncertainty from the health side is taken care of…if it so happens that in the latter half of the year we have the vaccine, then one can anticipate V-shaped recovery starting in the second half," Subramanian, who is the adviser to Finance Minister Nirmala Sitharaman said in an interview at the Bloomberg Invest Global virtual conference.
Related news: Cos in India face rating cut if recovery is prolonged, says S&P Global
A V-shaped recovery happens when an economy after a sharp fall, shows signs of quick and sustained improvement and recovery in measures of economic performance.
Citing the Centre's ₹20 lakh crore stimulus package to help the economy tide over the crisis, Subramanian said the government anticipates growth to be back to the high level of 7 per cent and 8 per cent.
While Subramanian clarified that the V-shaped recovery may have to wait until next year till the COVID-19 vaccine is found, other prominent economists told Bloomberg that a sustained recovery may not be seen anytime soon.
"We expect the economy to recover in the next fiscal year to 8.5 per cent, which is largely due to base effect," Dharmakirti Joshi, chief economist at Crisil Ltd., said adding that it may take the mid-2021 for a vaccine to be introduced in the market.
Even though Subramanian stresses that the Centre's stimulus package (₹20 lakh crore) paired with a low-base effect will help improve the economy, economists rule it out.
Bloomberg's Abhishek Gupta predicts a recession ahead.
Related news: India-China stand-off a death blow to start-ups
"The extended lockdown, cratering production, still-rising COVID-19 cases, inadequate fiscal policy support and limited space for further conventional monetary easing mean the recession will be more pronounced than anticipated and a V-shaped recovery is out of reach," he said.