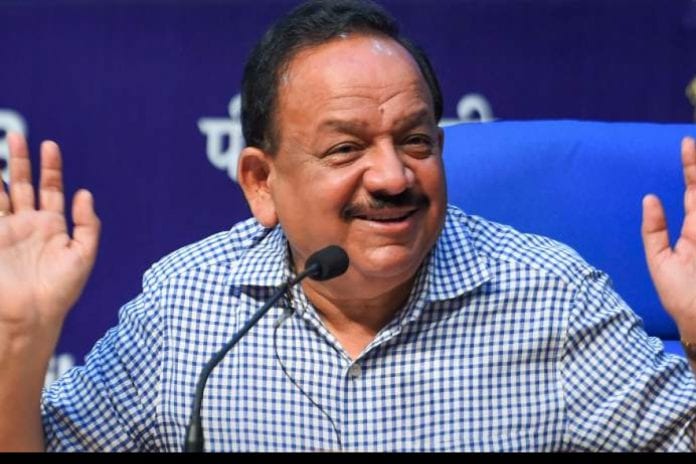 Union Health Minister Dr. Harsh Vardhan said India is effectively tackling the COVID situation and putting up a "strong fight" in the face of the pandemic while launching the Compendium on 'CSIR Technologies for COVID-19 Mitigation,' on Thursday (July 30).
Praising the hard work of scientists and experts in the country, the minister hailed the technological innovations and advancements by Council of Scientific and Industrial Research (CSIR) in the fight against COVID.
"The Compendium covers a wide range of technologies and products for fighting COVID-19, spanning diagnostics, drugs, ventilators and PPEs using more than 100 technologies and 93 industry partners. Over 60 of these technologies have been transferred for commercial production," he said, Hindustan Times reported.
He said the country has been successfully fighting "a war" with COVID-19 pandemic since the last 6 months and that the recovery rate had crossed the 64 per cent mark whereas the mortality rate was only 2.2 per cent in the country. He lauded the fact that two Indian companies Bharat Biotech and Zydus Cadilla have reached the clinical trial phase for COVID-19 vaccine. "It is a matter of pride," he said.
He also asserted that India is one of the five countries in the world which have successfully isolated the coronavirus apart from Japan, Thailand, United States of America and China.