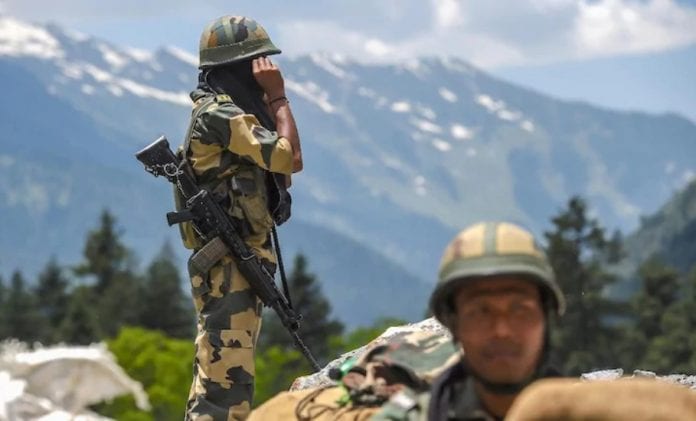 India has informed China that it won't pull back its forces any further in the Pangong Lake region in Eastern Ladakh. This marks the failure of the fifth round of military talks between the two countries amid a border dispute. Thus, territories earlier patrolled by Indian forces continue to remain occupied by the Chinese, reports NDTV.
The response comes two days after the Corps Commander-level talks between the two countries ended in deadlock. China had demanded that India remove its critical 'Dhan Singh Thapa' post on Finger 3 of the Lake to facilitate further disengagement, and so that the Chinese troops could move back towards Finger 8.
But it rejected the Chinese proposal, contending that the post was in its own territory. The Chinese were conveyed that their proposal was untenable and not acceptable, according to Indian Express. The Army delivered the message via a dedicated hotline to Ladakh.
Advertisement
India believes the Line of Actual Control (LAC) lies at Finger 8, and it's Indian territory till there. India wants the Chinese to vacate the areas between Finger 4 and 8. The Pangong Lake area was the main focus of Tuesday's talks, and the Chinese had asserted no further disengagement unless the India too step back an equal distance.
The next course of action will be decided after China sends a formal response and the government deliberates on it, reports suggest. In the meantime, Indian troops have been asked to prepare for a long haul at the border. Around 35,000 additional troops are likely to be part of the winter deployment, according to reports.
Currently, no resolution of the 14-week stand-off between India and China can be seen. The border crisis had led to a bloodshed in June. Around 20 Indian jawans died in a hand-to-hand clash at the Galwan Valley of Eastern Ladakh on June 15.
Related news: China deploys 40,000 troops in Ladakh amid de-escalation efforts: Report