Former Karnataka chief minister Siddaramaiah on Saturday (June 27) said the COVID-19 situation in the country is so bad that the numbers of cases here might overtake even that of the United States.
The US is the worst coronavirus-affected country with nearly 25 lakh cases and more than 1.25 lakh deaths, according to the John Hopkins University tracker. India has, meanwhile, already crossed five lakh cases with over 15,000 deaths, according to the Centre.
Advertisement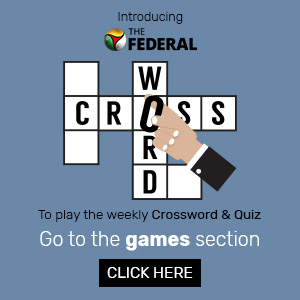 ಕೊರೊನಾ ವಿಚಾರದಲ್ಲಿ ದೇಶದ ಪರಿಸ್ಥಿತಿ ಭಯಾನಕವಾಗಿದೆ. ಮುಂದೆ ನಾವು ಅಮೆರಿಕ ಮೀರಿಸುವ ಸ್ಥಿತಿ ಎದುರಾದರೂ ಆಶ್ಚರ್ಯವಿಲ್ಲ. ಸಮಸ್ಯೆ ಇಷ್ಟು ಗಂಭೀರವಾಗಿದ್ದರೂ ಕೇಂದ್ರ ಸರ್ಕಾರ ಜಿಡಿಪಿಯಲ್ಲಿ ಶೇ.1ರಷ್ಟನ್ನೂ‌ ಸೋಂಕು ನಿಯಂತ್ರಣಕ್ಕೆ ಖರ್ಚು ಮಾಡಿಲ್ಲ. 4/5#WakeUpBJP

— Siddaramaiah (@siddaramaiah) June 27, 2020
"When it comes to coronavirus, the country's situation is bad. Going forward, we might overtake America," Siddaramaiah, the Leader of Opposition in the Karnataka Assembly, was quoted as saying by Deccan Herald, during a meeting of Congress leaders in the state.
Siddaramaiah, a former chief minister of the state, said that both the governments, the Centre and the State, have failed in handling the pandemic situation, and have cheated the citizens by not providing sufficient funds for managing it.
"The government isn't spending even 1% of the GDP to contain the infection," he tweeted on Saturday. He also alleged that the government's package has not reached the farmers and other communities till now.
Related news: Total lockdown in Bengaluru on Sundays from July 5: Karnataka CMO
The party has also called a statewide protest on Monday (June 29) against the policies of the BJP governments at the Centre and the State, including the rise in prices of petrol and diesel. It will also oppose the decision to amend the APMC law to allow private entities and non-agriculturists buy farmlands, said reports.
A day earlier, the Congress had urged the state government to call a legislature session to discuss the situation arising out of pandemic outbreak and bring out a white paper in this connection.
"The government implemented the lockdown untimely which destroyed both the health of the people and also the economy as they did not take strict precautionary measures. Because they did not take strict measures the infections are increasing," Siddaramaiah had said.
Related news: Shut down Bengaluru for 20 days to curb coronavirus spread: Kumaraswamy