Even as talks are underway to thaw the simmering tension between India and China, armies on both sides in Galwan Valley of eastern Ladakh have bolstered security arrangements along the Line of Actual Control (LAC) as an anticipatory measure for any worst-case scenario.
While the Indian Army, has reportedly deployed six T-90 missile-firing tanks and top-of-the-line shoulder-fired anti-tank missile systems in the valley, China which has already strengthened its military along the border, has now inscribed a massive Mandarin symbol and map of China in the finger region of Pangong Lake in an assertion of power over the territory.
Related news: India should uphold legal rights of foreign investors: China on app ban
Advertisement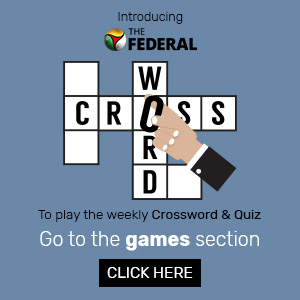 According to a report in Hindustan Times, the Indian Army decided to deploy the T-90 Bhisma at the high-altitude patrol point in response to the Chinese reinforcement of forces along the LAC.  While the People's Liberation Army (PLA) has strengthened its position on the river bed, setting up tents and deploying military vehicles, the Indian Army has occupied the heights on its side of the LAC.
The report said infantry combat vehicles along with 155mm howitzers have been deployed along the 1,597 km long borders and two tank regiments have been deployed in Chushul sector to guard the territory against any attacks through the Spanggur Gap.
The Chinese army on the other hand has inscribed a Mandarin symbol and a map, measuring almost 81X25 metres (as per satellite images) between Finger 4 and Finger 5 of the Pangong Tso Lake, said an NDTV report.
Related news: A lookback at Chinese instrusions along the Line of Actual Control
With the LAC running through the 135 km stretch of the Pangong Tso Lake which is spread over 700 sq km, the 45 km-long western part is under India's control. There are eight fingers or slopes of the barren mountains which meet the banks of the lake. While India claims land from Finger 1 to 8, China claims the same from finger 8 to 4.
The report said Chinese forces after skirmishes with Indian counterparts in May this year, no longer allow them to patrol beyond Finger 4. The report with the help of images sourced from Planet Labs shows a huge deployment of Chinese forces in the area which has 186 ready-to-assemble huts, and tents.
The Centre on Monday (June 29) banned as many as 59 Chinese apps including TikTok citing security reasons.