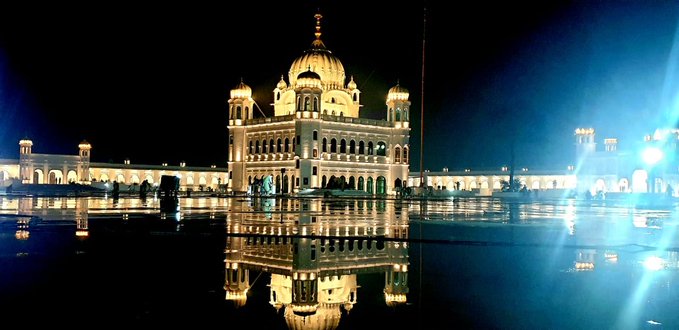 India on Thursday (November 7) strongly condemned the video released by the Pakistan ahead of the Kartarpur corridor inauguration which has pictures of three Khalistani separatist leaders, including Jarnail Singh Bhindranwale.
India said that it is an attempt to undermine the spirit of the pilgrimage."We condemn Pakistan's attempt to undermine the spirit under which the pilgrimage is supposed to be undertaken. We have lodged a strong protest," the Ministry of External Affair spokesperson Raveesh Kumar said.
"We have been assured repeatedly by the Pakistani side during our discussions that they will not allow any anti-India elements and propaganda during the pilgrimage. We demand that they remove the objectionable video and printed material which is being circulated," Kumar added.
The three Khalistani leaders were killed in June 1984 when the Indian Army stormed Golden Temple in Operation Blue Star to free it from the separatists holed inside.
Punjab chief minister Amarinder Singh on Wednesday said that he had warned about the Pakistan's "hidden agenda" from day one.
Also read | Navjot Sidhu gets Pakistan visa, MEA clearance for Kartarpur visit