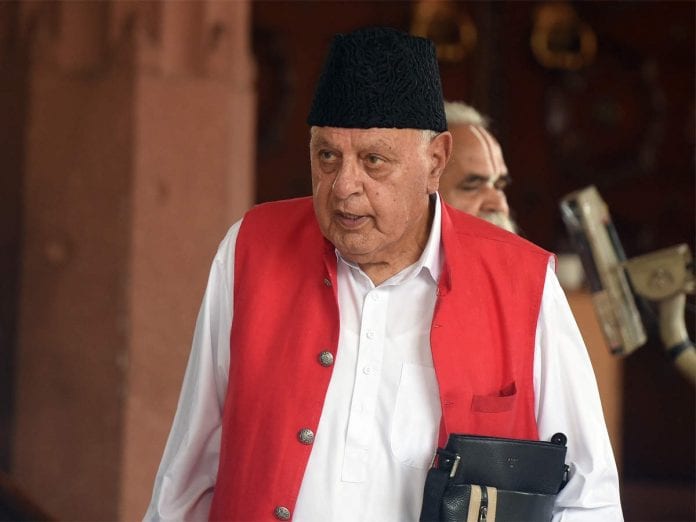 When the Parliament convenes for the Monsoon Session on Monday (September 14), it would be Lok Sabha MP and former Jammu and Kashmir chief minister Farooq Abdullah's first appearance in the House since the abrogation of Article 370.
The Jammu and Kashmir National Conference leader who reached Delhi on Sunday is likely to be in focus since he was under detention during the last two sessions, during which several opposition leaders had demanded the government allow him to attend the proceedings.
NC leaders told PTI that Abdullah is keen to raise the issue of Jammu and Kashmir in the House.
Related news: There's more separatism in J&K after Article 370 abrogation: Abdullahs
The former chief minister was arrested and detained when the Centre on August 5 last year abrogated Article 370 granting special status to Jammu and Kashmir and split the state into two Union territories. Eighty-two-year-old Abdullah was later booked under the stringent Pubic Safety Act (PSA), which the government revoked in March this year. The 18-day Monsoon Session, which begins Monday, will last till October 1. The last session was short-terminated on March 25, following the outbreak of the coronavirus pandemic.