Until today, not many were as familiar with the name of VG Siddhartha as they were with his brainchild – the chain of Café Coffee Day bistros, popularly called CCDs that introduced young Indians to the café culture towards the end of the 20th century.
On Tuesday (July 30) morning it came as a shock when the business tycoon, more famously identified as the son-in-law of veteran BJP leader and former Karnataka chief minister SM Krishna by many news channels, was reported to be missing since Monday (July 29). He was last seen talking over the phone after asking his driver Basavraj Patel to drop him near Netravati River off Mangaluru on Monday evening. A panicked Patel had called Siddhartha's family after the latter did not return even after hours.
Also read: The irony and anatomy of CCD-owner VG Siddartha's failure
Advertisement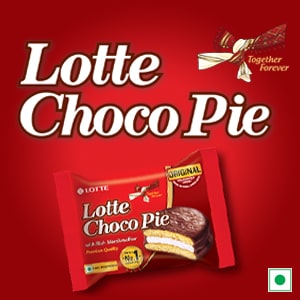 Farewell message
While search operations are underway to locate Siddhartha, a 'farewell' letter purportedly penned by him to CCD employees' and board members, speaking about the financial failures of the enterprise, suggest a possibility of suicide.
"I fought for a long time but today I gave up," wrote Siddhartha alleging of being coerced by one of the private equity partners to buy back shares, a transaction he claimed he had "partially completed six months ago by borrowing a large sum of money from a friend."
Stating that he has failed as an entrepreneur, Siddhartha apologised to his staff for failing to create a profitable business model. He also accused the previous Deputy General (DG) of the Income Tax Department for attaching the company's shares on two occasions, leading to a liquidity crunch.
The letter attached a list of assets and liabilities of the company, with Siddhartha urging employees to take forward the business with new management.
While the angle of suicide hasn't been ruled out, Siddhartha's disappearance and his letter have elicited skepticism from political and business circles. Calling the letter "utterly fishy", Congress leader DK Shivakumar doubted if Siddhartha would write such a letter. He claimed that he had got a call from Siddhartha on July 28 asking if they could meet, and demanded a probe into the matter.
Others have blamed the government for being the real culprit behind the plight of businessmen like Siddharth. "Along with carrying search operations for missing Sidharth, the government must do a soul searching into its flawed economic policy. Nearly, 5,000 businessmen left India, 12 lakh crore loss in stock market, 12 crore jobless youth, 55,000 automobile inventory lying unsold. Sales in every sector down by 70 percentage. Why?" tweeted Congress' Sanjay Nirupam.
Talking to The Federal, Senthil Sasikant, deputy commissioner of Dakshina Kannada district said, "The details are all sketchy as of now. As per the statement given by the driver, Siddhartha, along with his driver, went to the Nethravathi river bank for a walk. He apparently told the driver to stop at a distance and went till the end of the bridge. We don't know whether he committed suicide yet, and we can't confirm on the suicide note being circulated online."
Also read: CCD founder VG Siddhartha goes missing; shares tank 20 pc
"Close to 50 district police personnel, 30 rescue team (fire and safety), and about 21 National Disaster Response Force persons are involved in the search operation. With intermittent rains in the region, it is taking extra time with the search operation," he added.
Police are using boat service and engaging local fishermen in the search and rescue operations.