37% of children see concentration drop due to phone use: Minister tells Parliament
Citing a study, MoS for IT Rajeev Chandrasekhar told Parliament that 24% of children use smartphones while they are in bed, before going to sleep, and it increases with age
Around 37.15% of children experienced reduced levels of concentration due to smartphone use, and 23.80% of children use smartphones while they are in bed, before going to sleep, the Centre said, citing a study.
The National Commission for Protection of Child Rights (NCPCR) had undertaken a study on 'Effects of Use of Mobile Phone & Other Devices with Internet on School Children'.
"As per the study, 23.80% of children use smartphones while they are in bed, before going to sleep which increases with age and 37.15% of children, always or frequently, experience reduced levels of concentration due to smartphone use," Minister of State for Electronics and IT, Rajeev Chandrasekhar told the Lok Sabha in a written reply on Wednesday, March 23.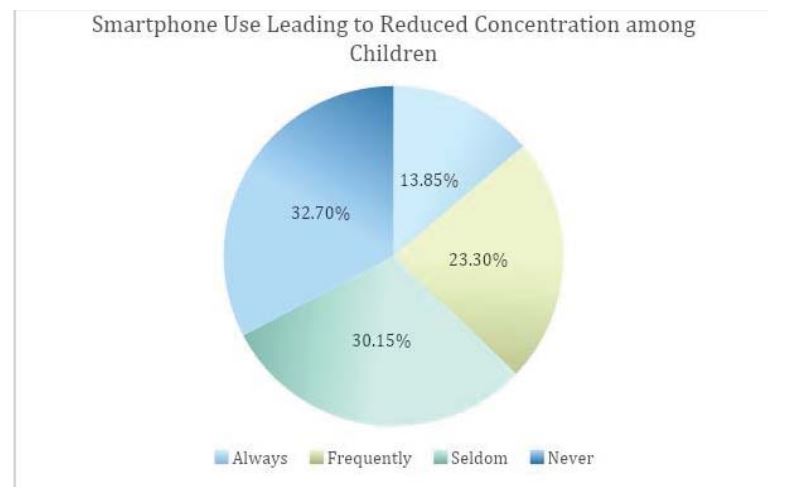 The minister was replying to a question that increase usage of mobile phones among children during the Covid-19 pandemic is resulting in internet addiction and its details. He added that the Ministry of Electronics and Information Technology (Meity) doesn't have any specific information on internet addiction among children.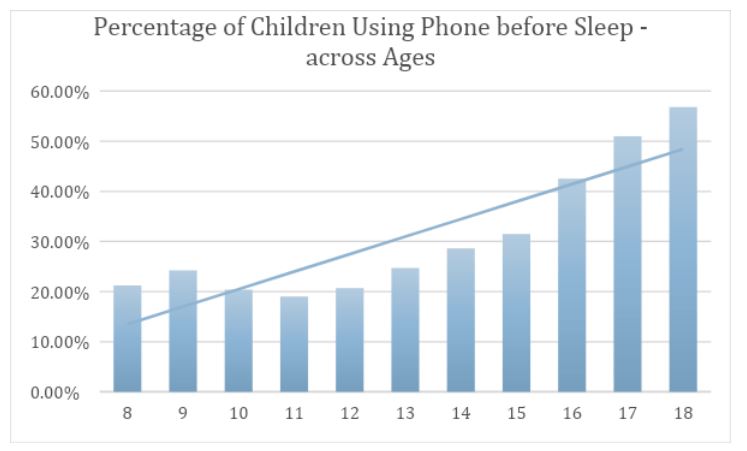 The study collected responses from 5,811 participants, consisting of 3,491 schoolchildren (8 to 18 years), 1,534 parents and 786 teachers from 60 schools, across six states in the country.
The total number of children respondents was 3,491 and of all the valid responses 50.9% were male and 49.1% female. A good mix of girls and boys, from different regions of the country, participated in the study.
The use of smartphones before sleeping is not the only ill-effect of such devices having an adverse impact on children. Checking mobile phones while studying is another menace that is a prominent source of lapses in concentration and weakening of attention span, among children, the study said.
The study's data showed that 42.9% of children confessed to having a social networking account. Among those children who have accounts on the major social networking apps/sites which they use, Facebook (used by 36.8%), Instagram (used by 45.50%) are the most popular.
In the age-wise distribution of children having social media accounts, it was found that children of all ages operate social media accounts. A large proportion of 10-year-olds have such accounts (37.8% and 24.3% of 10-year-old children have Facebook and Instagram accounts, respectively).
As per the data collected, 78.90% of children said that they spend between 0-2 hours on smartphones using the internet, playing games, listening to music, chatting etc.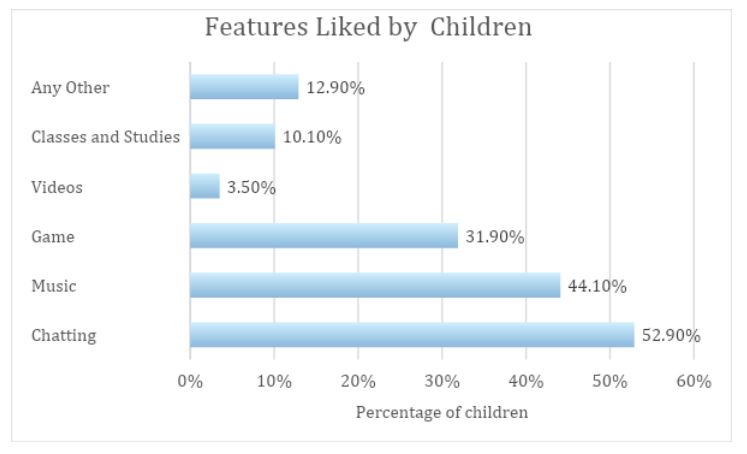 When asked about the features/facilities that children like to use or enjoy using on smartphones/internet devices, 52.9% answered as 'chatting (using instant messaging apps like WhatsApp/Facebook/Instagram/Snapchat)'. While the most common purpose is using internet-enabled devices for online learning/classes, only 10.1% of children like to use smartphones for online learning and education.
More than nine in 10 children participating in the study think that the world that they live in today is 'addicted to cell phones'.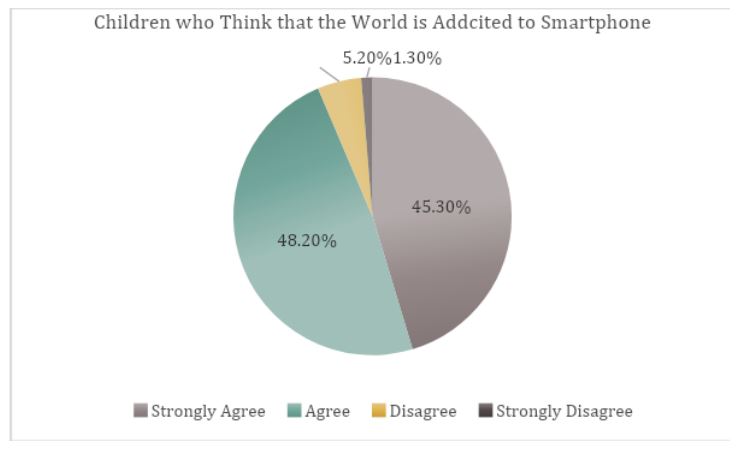 The data showed that the most prominent means to access smartphones and the internet for the children is through their parents' phones (62.6% of all valid respondents used their parents' phones). It is also interesting to note that 30.2% of the children of all age groups (8 to 18 years) already possess their own smartphones and use the same for all purposes.
The major activity for which children use smartphones/internet devices these days is 'Online learning and classes', 94.8% of all valid respondents were of this opinion. Other major purposes of use include messaging applications, referring study materials, music and games.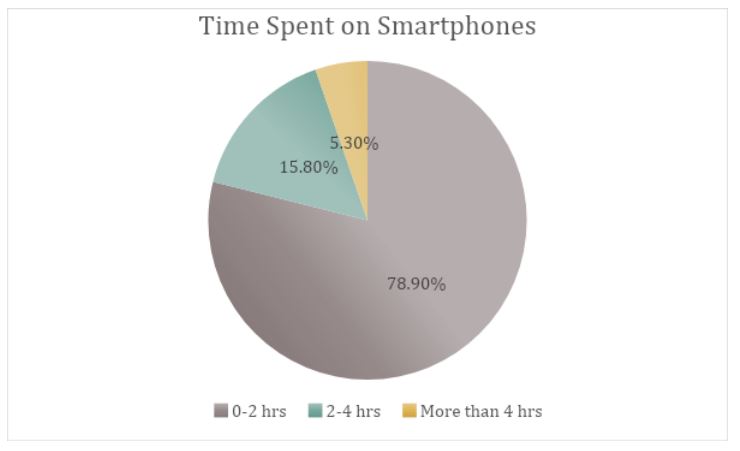 Based on the findings of the study, several recommendations were made including establishing more internet de-addiction centres in India.
"Experts working for early detection and prevention of internet addiction at AIIMS Behavioural Addiction clinic suggest that parent's supervision of their child is of paramount importance. Parents must introduce other life skills to children to ensure a reduction in screen time. The parents can encourage social interaction of the child. More internet de-addiction centres need to be established in the country, like AIIMS Behavioural Addiction clinic is working with the schools and universities to create awareness on the subject. Such workshops can be promoted," it recommended.