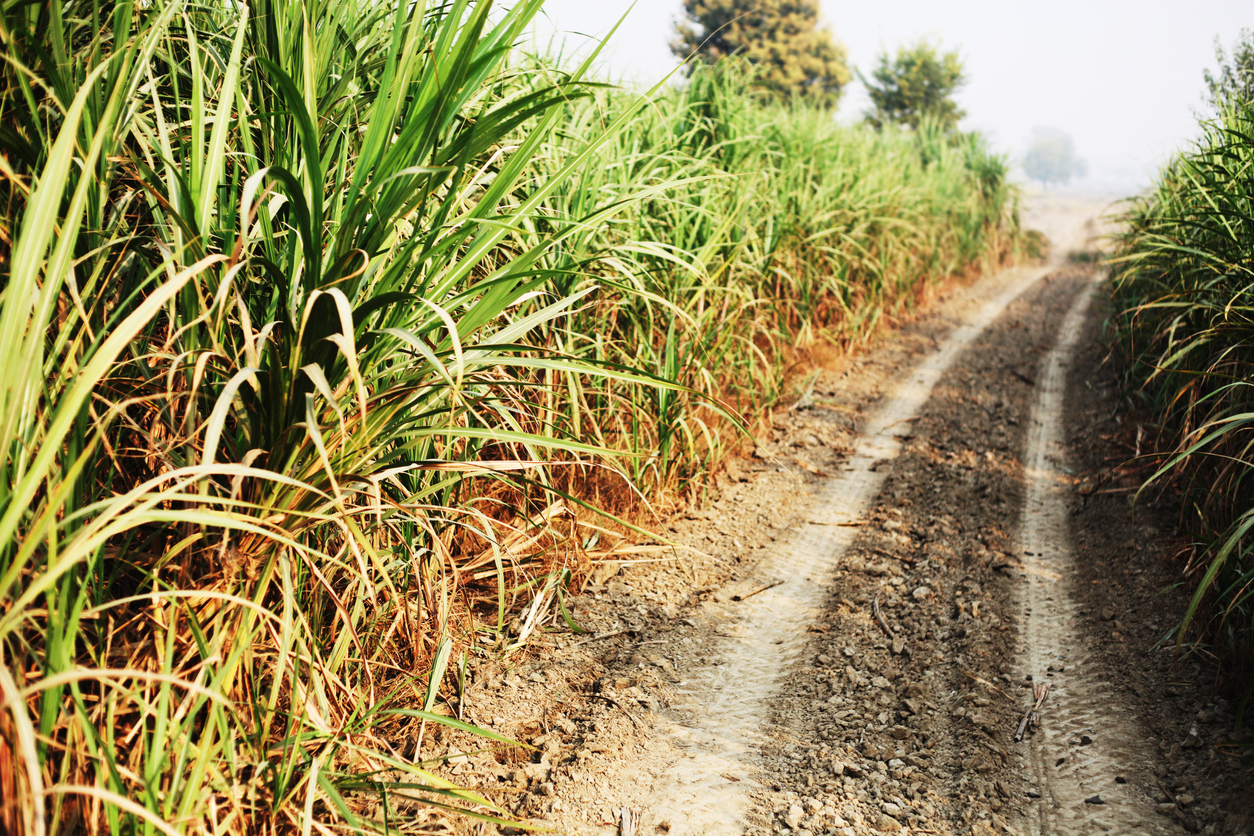 How COVID-19 lockdown has left TN's rural economy high and dry
S Sannasi and S Rasammal, a septuagenarian couple in Thodanari village of Madurai's Samayanallur district was leading a self-reliant and contented life until the past couple of weeks, before the lockdown changed its course.
They had two sources of income to eke out a livelihood – a wage of ₹500- ₹1,000 per week under the Mahatma Gandhi National Rural Employment Guarantee Scheme (MGNREGS) and a monthly old age pension of ₹1,000 from the government.
But, the nationwide lockdown due to the coronavirus outbreak, has rendered Sannasi and Rasammal jobless, robbing them of the MGNREGA income and making them dependent on the monthly pension and help from relatives.
There are many like Sannasi and Rasammal, both in the rural labour industry and farming sector, who have lost not only their livelihood and crops, but also self-reliance.
Making dependents out of self-reliants
"Both our income sources have dried up. We did get the Tamil Nadu government's financial assistance of ₹1,000 (for all ration card holders). But we don't know how long it will last, as we have to take care of both our food and medical expenses with the amount," says Sannasi.
Rasammal hopes the ₹1,000 that they have borrowed in the past 10 days will see them through, until their pension arrives in May.
Related news: COVID-19 disinfectant tunnels may harm humans more than virus
"I don't know how I will manage my medical expenses in the coming days if the lockdown persists," she says.
Rasammal feels guilty for being dependent on other people for their survival. "All these years, after getting my sons and daughters married, we were living a self-sustained life. Now, I feel ashamed to seek help from my children for survival," she says.
"I wouldn't feel so bad if it were for big medical expenses. But, to ask for smaller amounts for mere survival feels equal to begging," she rues.
Vegetables rot, dry in field
An acute scarcity of labourers for harvesting crops, closed markets and lack of transportation has left farmers of rural Tamil Nadu in the lurch.
A walk through the streets of Thondamuthur in Coimbatore district would give one glimpses of stretches of tomato, bitter gourd and bean plantation left to rot and dry.
Pillathuraj, a 50-year-old farmer of the village, who had cultivated beans on two acres of land said it was better to leave the vegetables unharvested, given the enormous amount of trouble he has to face if he sets out to harvest and sell his produce. He instead prefers to prepare the field for the next season.
"I had planted beans with the help of farm labourers. But, now to harvest the crop, I have to deploy at least 20 people and pay them at least ₹700 per head because of the lockdown, while the labour cost usually ranges between ₹350- ₹450 per person. To top it all, I won't get a market nearby to sell the produce," Pillathuraj says.
A trip to the nearest market, 25 km away, to sell the vegetables would cost Pillathuraj around ₹10,000.
"I am ready to take the risk if I at least get the invested amount back. But, the middlemen and retailers bargain for the lowest price, which doesn't even tally with my cost of cultivation," Pillathuraj says.
Pointing to the labour problem, he says although farm hands are willing to come for harvest, police don't allow them to, citing lockdown norms.
Woes of farm hands
Due to the lockdown, many farm labourers have been unable to arrange a square meal for their families, while others who have attempted to go to work have been beaten up by the police.
"Police are not allowing us to cross the main streets. We were beaten up a number of times, when we attempted to reach the farms," says Vinoth, a farm worker in Thondamuthur.
He says, with no money and rising prices of essentials, it is now becoming difficult of labourers like him to feed their families.
"When we were not able to afford essentials during normal times, how can we afford them now when their prices have shot up?" Vinoth adds.
Stigma of being Kerala's neighbour
If farmers like Pillathuraj have hung their boots, those in villages bordering Kerala like Mavuthampathi and Walayar, have been stigmatised for being closer to the state which was the first to report COVID-19 in the country and recently saw a spike in cases in its Kasargod district.
"Most of the tomatoes and ladies finger cultivated in the region is transported to markets in Kerala, as they are closer. While now we are unable to send our produce across the border, local agents and wholesale dealers are not buying from us because they suspect we might be infected with the virus due to our deal with Kerala wholesalers," says Balasubramaniam, a farmer in Mavuthampathi village.
After days of struggle and explanation to the local sellers, the farmers of the village recently convicted the local sellers that they can do business with them.
Related news: TN faces another outbreak with shortage of cattle feed, exposed vets
But the deal, most of the time, has not been a fair one.
"The price of our produce is fixed much below the market price. Dealers offer just ₹9 for a kilo of tomatoes while it is being sold for ₹50 in the market. The trend is the same for other vegetables. So, instead of making more loss, we have left the vegetables to rot in the plants," Balasubramaniam says.
No hope for sugarcane farmers
The sudden lockdown has also dampened the hopes of sugarcane farmers in the villages in Kallakuruchi and Villupuram districts.
Sugarcane farmers have put the blame partially on the government's ignorance and partially on the sudden lockdown for their loss.
"We should have received the cutting orders between October and December. But, due to the ignorance of officials, we got the orders only by March 10. And within a week, the lockdown was implemented. Now, we are struggling to cut the sugarcane crop," says Govindharaj, a farmer in a village in Kallakuruchi district, who has cultivated sugarcane in over 10 acres of farm.
Related news: Palaniswami's Twitter avatar: Tweetheart for some, opportunist for others