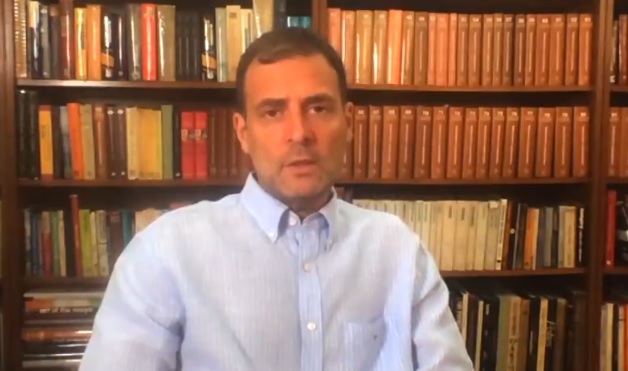 In a continuation of his swipes at the Modi government, Congress leader Rahul Gandhi on Sunday (July 12) asked what happened that China managed to snatch away India's land under Prime Minister Modi's rule.
"Aisa kya hua ki Modiji ke rehte Bharat mata ki pavitra jameen ko chin ne cheen lia? (What transpired that China managed to take away Mother India's land under the nose of Modiji?)" he asked in a tweet tagging an article by The Wire that claimed that the Chinese haven't disengaged from Hot Springs and Gogra in eastern Ladakh.
ऐसा क्या हुआ कि मोदी जी के रहते भारत माता की पवित्र ज़मीन को चीन ने छीन लिया?https://t.co/EkSAbWUUaU

— Rahul Gandhi (@RahulGandhi) July 12, 2020
A defence expert whom the article quoted claimed that the government is "misleading" the media on the Chinese disengagement along the LAC and that disengagement at the Galwan Valley is disadvantageous to India.
Advertisement
Rahul has been attacking Modi and his government on the standoff in Ladakh and has accused the prime minister of "surrendering" India's land to China. The Indian and Chinese armies are locked in a bitter standoff in multiple locations in eastern Ladakh for the last eight weeks. The tension escalated manifold after the Galwan Valley clashes on June 15 in which 20 Indian Army personnel were killed.
(With inputs from agencies)