An all-women cockpit crew of Air India led by Captain Zoyal Aggarwal is set to script history in the Indian aviation industry with the inaugural San Francisco-Bengaluru flight landing on Monday, after completing a distance of 14,000 kms via the Atlantic route.
Hours before taking off, a super excited Aggarwal told India Today TV she's already having goosebumps thinking about it.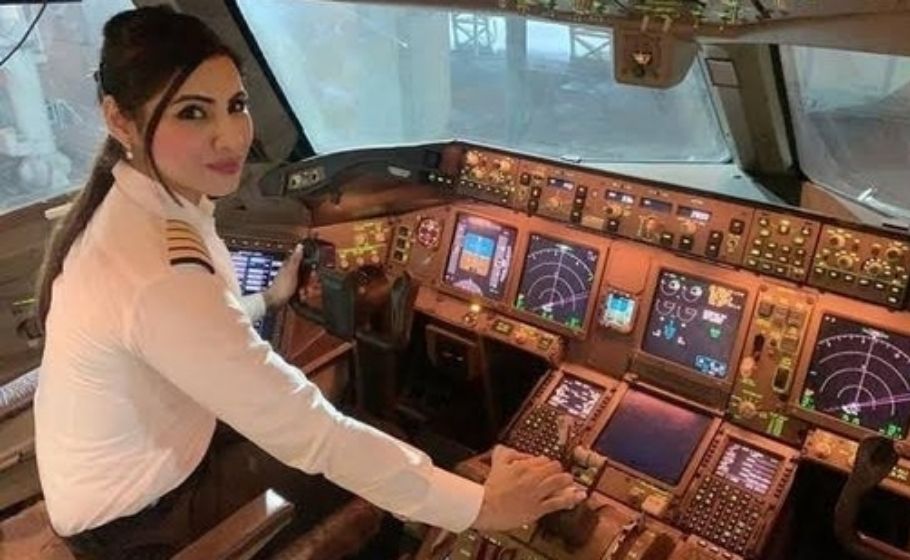 Captain Aggarwal will be joined by Capt Papagari Thanmai, Capt Akansha Sonaware and Capt Shivani Manhas in the cockpit. Flight AI176 departed from San Francisco at 8:30 pm (local time) on Saturday and is set to land at Bengaluru at 3:45 am (local time) Monday.
According to an Air India official, this will be the longest commercial flight in the world to be operated by the national carrier or any other airline in India, and the total flight time on this route will be of more than 17 hours. The distance between the two cities at opposite ends of the world is 13,993 km with a time zone change of around 13.5 hours.
Capt Aggarwal, who has a flying experience of more than 8,000 hours and also commands experience in a B-777 aircraft of more than 10 years and over 2,500 flying hours, said they couldn't undertake the flight over the North Pole last year due to bad weather and it has been a long-standing for a lot of people.
Stating that polar flights have been conducted earlier, she said this will be first one by an all-women crew with "Bharat ki betis (India's daughters) flying from Silicon Valley of US to Silicon Valley of India". This flight, she said, will be different from ultra-long-haul flights and that she considers herself too be super fortunate to view the North Pole from the top.
Another crew member, Captain Thanmai, told NDTV that they will be will be taking the San Francisco-Seattle-Vancouver route and will go as high as 82 degrees north. "Technically, we aren't flying right over the pole but we are right next to it. And then we come south, most probably over Russia, and further down south to Bengaluru," she told the channel.
"It depends on multitude of factors like solar radiations and the turbulence. So, we're going to sit tight and hope that we will go polar and break all sorts of records," the report quoted Capt Aggarwal as saying. She said the Boeing 777-200LR, the 238-seater plane to be used for the flight, is a remarkable aircraft capable of connecting "any two points on the globe".
Air India said the flight will also carry its executive director of flight safety, Captain Nivedita Bhasin, and that this will be the first ever non-stop route between the West Coast of the US and South India.