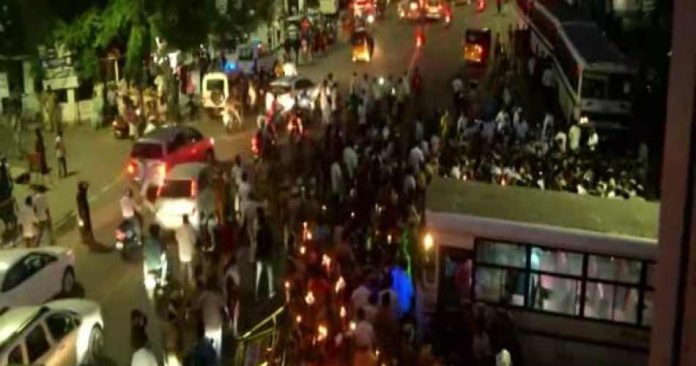 The police have detained DMK MP Kanimozhi who led an all-women's protest in Tamil Nadu's Chennai against the Uttar Pradesh government's way of handling the alleged gang-rape and murder of a 19-year-old Dalit woman in UP's Hathras last month.
Kanimozhi and several others were detained after trying to march to Raj Bhavan, the Tamil Nadu Governor's official residence.
Kanimozhi had said the party would "seek accountability from the Yogi Adityanath government".
DMK leader MK Stalin had earlier announced that Kanimozhi would lead the protest. It was reported that the police had not given permission to the party for the protest. This could not be independently verified.
Advertisement
Stalin had lashed out at the UP government and said the state government and its police should apologise to Rahul Gandhi and the Centre should issue a directive to the state in this regard.