Lakhs of migrant workers from Bihar still grapple with an uncertain livelihood even though their ordeal started last March when a nationwide lockdown was imposed following the outbreak of the COVID-19 pandemic.
Nearly 30 lakh migrant workers had trudged back hundreds of miles to their native districts across the state after the lockdown was put into force. Tales of their acute financial distress abound in the state as the government is struggling hard with limited options in providing remunerative jobs to them.
Also read: 3 lakh migrant workers begin skill training under central scheme
Advertisement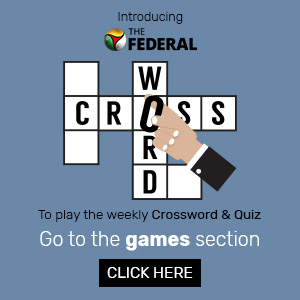 Several of them have either already returned to their working places in states like Punjab and Haryana, while some plan to return as their savings are depleting fast after living all these months with little income or no income. The government tried to give liquidity cushion to them through Mahatma Gandhi National Rural Employment Guarantee Scheme (MGNREGS), but it proved inadequate as many complained that they did not receive payments on time.
Mukesh Manoj, who was employed at a Maruti Suzuki workshop in Gurugram, returned to his native village Jehangirpur in Sonepur of Saran district last May, and is jobless since then. He, his wife and their child are surviving on their meagre savings. Mukesh repents he could not depend on his agriculture land much as it also remains water-logged for a good period of time. He said that he used to earn ₹13,000 per month in the city and was able to send home around ₹8,000 after spending on his own food and accommodation. He said that now he does not want to go back there and instead plans to start some small business at his native place for livelihood.
The story of another migrant worker Amlesh Kumar is also same. The only difference is that he is better skilled and so was earning more money at a workshop as a fitter in the same city. He had returned to his native Charwaiya village of Lalganj in neighbouring Vaishali district.  He said that he was employed at ₹18,000 per month and had left his village for a job 18 years ago.
Amlesh said though he worked under MNREGS for some time after he returned to the village on April 10 last year and was able to earn around ₹3,000 in the first few months, he has been sitting idle after that.
When asked whether his skill mapping was done as announced by the state government, he denied and claimed that no official has contacted him so far. He said that he was also uncertain whether he would get a new job in Gurugram or any other city as local boys were employed by workshops after lockdown restrictions were eased.
The state government, however, has been claiming that it has pulled out all the stops for the rehabilitation of migrant workers.
Government's claim
State Principal Secretary (Labour resources department) Mihir Kumar Singh said that as per official records, around 16.5 lakh migrant workers (who had travelled through Shramik Special trains) had returned to Bihar. He said that the skill mapping of all these migrant workers had been completed.
Also read: MGNREGA benefitted 5 crore households in past 4 months: Official data
Singh said the state government has started skill training of migrant workers along with youths at the skill development centres under Kushal Yuva Kendra. He said that 1,715 skill development centres out of 1,769 centres have become functional in the state. Similarly, out of total 1,169 approved centres, 699 have become functional for domain skilling (skill development under various trades).
"Bihar is ahead of a majority of states including neighbouring West Bengal and Jharkhand in starting re-skilling work," he claimed.
Commissioner, MGNREGS and state nodal officer for COVID-19 coordination, CP Khanduja, said 16.65 crore man-days of employment have been provided to migrant workers in the state during the current financial year so far against the labour budget of 18 crore man-days of employment. He said that the target had now been enhanced to 20 crore man-days of employment, adding that 14.25 crore man-days were created under MGNREGS' last fiscal.
Khanduja also claimed that there were sufficient funds for the payment of wages to workers under MGNREGS till January but there was a liability of ₹1,450 crore under the materials head (to be paid against supplies of materials), adding that the state government had written to the Centre for the release of ₹2,000 crore. He said the funds are likely to be available in three to four days.