Former Chief Justice of India Ranjan Gogoi on Thursday (March 19) took oath as a member of Rajya Sabha amid uproar by members of the Opposition.
As Gogoi reached the designated spot to take oath, Congress and Left members started shouting slogans like Shame on You and Deal, prompting Chairman M Venkaiah Naidu to say that it was unbecoming of them to behave in such a way. "It is very unbecoming of members of Parliament." "No, this is not the way. Nothing will go on record. (It is) very unfair, very unfair," Naidu said as Gogoi completed his oath.
Later, members of the opposition parties walked out of the House as Gogoi took oath. This is the first time ever that the House has witnessed slogan shouting and walkout during oath taking.
Advertisement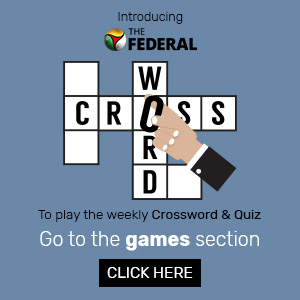 Naidu said members have the liberty to express their views outside the House on the issue. "You know the Constitutional provision, you know the precedent, you know the power of the President (to nominate a member to Rajya Sabha)," he said. "You should not do anything in the House. Whatever views you have you are at liberty to express outside," he said.
Related news: Has judiciary lost perception battle over Ranjan Gogoi Rajya Sabha nomination?
Gogoi had met Naidu in Parliament, before taking oath. Gogoi's nomination to the Rajya Sabha by President Ram Nath Kovind had been a contentious issue, especially when it comes after his retirement. He was nominated in the vacancy created after the retirement of KTS Tulsi.
Condemning the opposition's behaviour, Union Minister Ravi Shankar Prasad said, "Gogoi who has taken oath today will contribute his best and it was unfair for the opposition to do like that."
Union Min Ravi Shankar Prasad: RS has a great tradition of many eminent persons coming from diverse fields, including former CJIs. Gogoi who has taken oath today will surely contribute his best. It was grossly unfair to do like that (oppn walk out during his oath-taking ceremony) https://t.co/u3o2plxbod pic.twitter.com/ZLkzPfsEfL

— ANI (@ANI) March 19, 2020
The Congress has argued that Gogoi's nomination to Rajya Sabha "within four months" of his retirement will shake the confidence and faith people have in the independence of the judiciary. The party has also tried to distinguish between Gogoi's nomination and that of some of his predecessors entry into the Rajya Sabha "six to seven years" after their retirement.
In April 2019, a woman employee of the Supreme Court accused Gogoi of sexual advances, and had alleged that she was sacked from her job on frivolous grounds because she denied to oblige. In her complaint, the woman alleged that she and her family were persecuted, arrested and tortured in police custody.
Related news: Indian Chief Justice Ranjan Gogoi cleared in sexual harassment case
Gogoi who had rubbished the allegations, was given a clean chit in the matter by a three-judge-in-house committee led by the current CJI SA Bobde in May last year. The committee in its statement said it found "no substance in the allegations in the complaint."
During Gogoi's 13-month tenure, the Supreme Court delivered landmark judgement's in the Ayodhya case, on the decriminalisation of homosexuality, the entry of women in Kerala's Sabarimala temple and the Rafale jet deal along with Assam's National Register of Citizens (NRC).