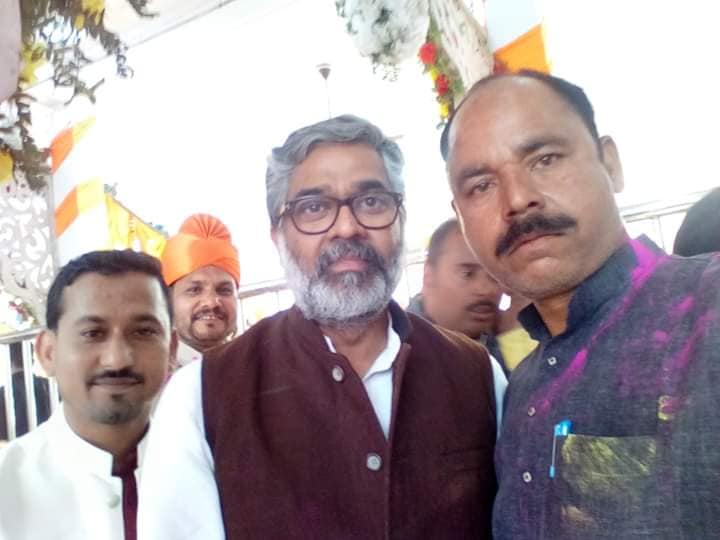 Former Samajwadi MP Neeraj Shekhar joins BJP
Neeraj Shekhar, the son of former Prime Minister Chandra Shekhar, who resigned as the member of Rajya Sabha on Monday (July 15), met PM Narendra Modi on Tuesday (July 16) morning and joined the BJP in the evening in New Delhi. Shekhar, who is was nominated MP, has been in bitter terms with Samajwadi Party chief Akhilesh Yadav.
Neeraj, has entered the Lok Sabha in 2008 from Ballia – his father's traditional seat – which had fallen vacant after the demise of India's eighth PM. Neeraj, followed it up with a win from the same constituency in 2009. However, he lost to BJP's Bharat Singh in the 2014 Modi wave.
Neeraj's father Chandra Shekhar, who was considered a 'lame duck' PM lead a minority government in the Centre for seven months, with the support of the Congress party. However, Chandra Shekhar, who was a mass leader won from Ballia for six consecutive elections (1989, 1991, 1996, 1998, 1999 and 2004).
Though Neeraj was nominated to the Rajya Sabha by the Samajwadi Party in 2014, he was unhappy with Akhilesh as he wanted to contest the Lok Sabha elections.
Things turned sore after ticket for the Ballia seat was given to the SP-BSP Grand Alliance. But, its candidate Sanatan Pandey, lost to BJP's Virender Singh Mast.
However, the rot had set in earlier. Neeraj's aide Yashwant Singh, a BJP turncoat who shifted to Samajwadi Party and again crossed over sides to the BJP, also considered a confidante of Uttar Pradesh CM Yogi Adityanath, began to wean Neeraj away from SP.
Singh, who was also the caretaker of the Chandra Skekhar Trust, began inviting Yogi Adityanath and other BJP leaders for the Trust's events as guest. Slowly, Samajwadi Party leaders were left out of these functions. Neeraj is also said to have met Akhilesh Yadav before the 2019 general elections and is understood to have demanded the Lok Sabha ticket from Ballia.
Feeling humiliated for quite some time within the Samajawadi Party, Neeraj finally called it quits with Akhilesh Yadav by resigning as the member of the Rajya Sabha (on Monday).
(Vivek Avasthi is Senior Editor – Politics with Business Television India – BTVI)