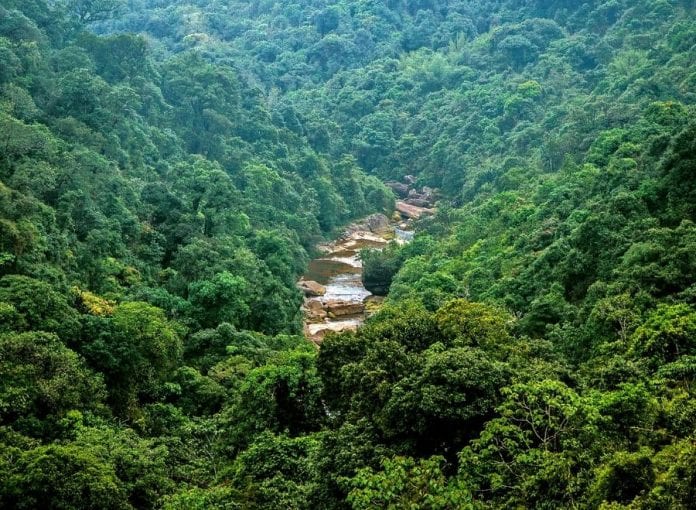 Nearly a fourth of India's total land area was under forest cover as of 2019, according to a report by the Forest Survey of India. It is 7,12,249 square km or 21.67 per cent of the country's land area.
Though this seems far off from global communities' target of getting a third of the total land area under forest, the country has witnessed an increase in green cover over the last five years.
But this progress seems limited as tribal regions of northeastern states have reported a decline in the green cover. These states constitute around one-fourth of the country's total forest cover.
Advertisement
In 2015, it was 7,01,673 square km, but there had been a constant rise in forest area since then. In 2017, India's total forest cover was 7,08,273 square km. Scrubs constituted to 46,297 sq km of the area.
There are three types of forests—very dense, moderately dense and open forests.
Open forests, which also include manual plantations, saw the biggest increase of 2,702 square km between 2017 and 2019. It was followed by a very dense forests (1,120 sq km) and moderately dense forests (154 sq km).
While very dense forests have a canopy density of 70 per cent and above, moderately dense forest have a density between 40 to 70 per cent. It ranges from 10 to 40 per cent in the case of open forests.
The state of northeast
Of the seven sister states, only Assam saw an increase in the forest cover, while others—Arunachal Pradesh, Manipur, Meghalaya, Mizoram and Nagaland—saw a decline in the forest area. Tripura did not observe any change.
Together the northeastern states reported a loss of 985 sq km of the forest area in the last two years. Of the 75 districts in these states, 42 have reported negative growth in forest cover in the two years. This has affected the livelihood of tribals living in the region.
The decline could have a major impact on overall India as the region is one of the biodiversity hotspots in the world.
Rise and decline
Kerala, Andhra Pradesh, and Himachal Pradesh saw a maximum increase in the forest cover compared to 2017. Kerala observed a 4.05 per cent rise, followed by Andhra Pradesh (3.53 per cent). Himachal Pradesh stood at third spot with 2.21 per cent rise.
On the other hand, Manipur (-2.88 per cent), Puducherry (-2.35 per cent) and Mizoram (-0.99 per cent) saw the maximum decline. Most of the other states reported a slight increase in the cover.