Farmers protesting at the Delhi border areas against the three farm laws of the Union government have alleged that there is a plan by "Indian secret services" to disrupt their agitation ahead of the planned tractor march on Republic Day.
On Friday (January 22) night, they presented before the media a man who they alleged was caught by them while planning to stir up terror activities at the sites of the protest to derail the farmers' agitation. He also planned to kill four farmer leaders, they said. He was handed over to the police after the press conference.
Also read: Farmers reject Centre's offer to suspend farm laws; no date set for further talks
Advertisement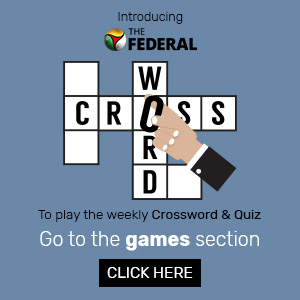 The man said he was also a part of a team that had tried to disrupt the 'Jat' agitation in Haryana demanding reservation.    
Jagjit Singh Dallewal, leader of Bhartiya Kisan Union (BKU) Sindhupur, said youths guarding the protest site had caught the man doing a recce of the area. He is suspected to have been hired by Indian secret agencies, which want to create disturbances to have an excuse to remove the protestors.
"The man disclosed that he planned to fire during the tractor parade on Republic Day on January 26. He also planned to kill four farmers' leaders," Dallewal said.
Speaking to the media at the press conference, the man whose face was covered said he was part of a 10-member team, including two women. "We had planned to stop farmers from moving ahead during the January 26 rally. If they did not stop, we planned to first fire in the air and then from behind to make the think that the farmers are firing at them," he said.
"Our team has been given weapons at two spots at the protest site. On January 26, the plan was to have half the people of the team in police uniform to disperse farmers' groups. We were also given photographs of four people who were to be shot at. The person who directed us is a cop Pradeep Singh, who is the SHO at Rai police station," the masked man said.
Also read: Haryana farmers 'will not allow' BJP-JJP ministers to hoist flag on R-Day
He said the team was working for money. "There are other people involved who are yet to be caught. We were promised ₹10,000 each to cause the disruption."
He said he has been at the farmers' protest site for two days and his duty was to "keep an eye on weapons provided". People hired to cause the disruption were planning to join the protest wearing boots, turbans and ribbed jeans, he said. "Some men were to come in police uniforms."
Explaining his role during the 'Jat agitation', he said, "Our only role was to wear police uniforms and lathi charge the protestors." He claimed he was also part of a group that did lathi charge at Haryana chief minister Manohar Lal Khattar's rally in Karnal recently.
"We have undergo training at different places, like hotels and dhabas, to carry out such acts. We are not killers, we just do these things as we are in need of money," he said.
Rakesh Tikait, national spokesperson of BKU, said the government earlier used religious forces to break a movement, but now it is using poor people who don't have money."This is a conspiracy to break our protest. These people are also given money to raise Khalistani flags at our protest. The government should refrain from such tactics and talk to us transparently."