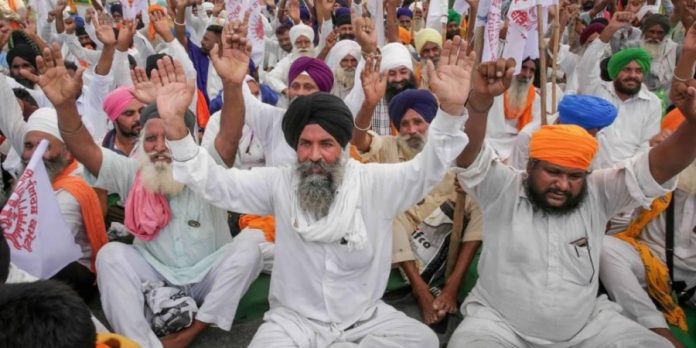 The Centre's talks with farmer unions on Tuesday remained inconclusive as the latter rejected the government's proposal to form a committee to look into the issues raised. On a positive note, the farmers agreed to continue with the talks and revert to the Centre with objections. 
Union Minister for Agriculture Narendra Singh Tomar said the unions wanted discussions with everyone and the government had no problem with that. "We wanted to discuss with a small group but the farmers wanted talks with everyone involved," the Minister said. 
Also read: Farmers must welcome corporates for crop diversification
Advertisement
He said the next round of talks would be on December 3. Railway Minister Piyush Goyal and Union Minister of State for Commerce and Industry Som Prakash were also part of the ministerial team that held talks with the farmers who had been camping in New Delhi in the past week. 
An Indian Express report said Minister Tomar also held talks with UP farmer leaders including Bharatiya Kisan Union (BKU) leader Rakesh Tikait separately. 
It was reported that the Centre had asked the farmer unions to raise 'specific objections' to the three laws, the proposed electricity Bill, and the ordinance on pollution. The farmer unions said they had submitted a detailed memorandum but the government insisted on a fresh set of demands. 
The Indian Express reported that the minimum support price (MSP), the most contentious issue in the agitation, would be added to the law through an executive order. 
Also read: Centre's new law liberalising agri-trading boosts online platforms
The Centre has been treading carefully with regard to the farmers' agitation as it does not want it to spread to other states. The farmers, on their part, have been steadfast in their demands, objecting any bid of the Centre to hold talks with small groups and regional representatives. Jamhoori Kisan Sabha general secretary (Punjab) Kulwant Singh Sandhu told the Indian Express that the Centre first wanted to talk to the farmers of Punjab. "We told them that this is an all-India protest and farmer representatives from across the country will participate in the talks," he said. 
Also, the farmers perceived the proposal to form a committee as a step that would delay the whole process. 
Bharatiya Kisan Union (Punjab) general secretary Jagmohan Singh said the government proposed the setting up of a committee. "The attitude of governments always is to set up committees and commissions and the deliberations are unending," he said.