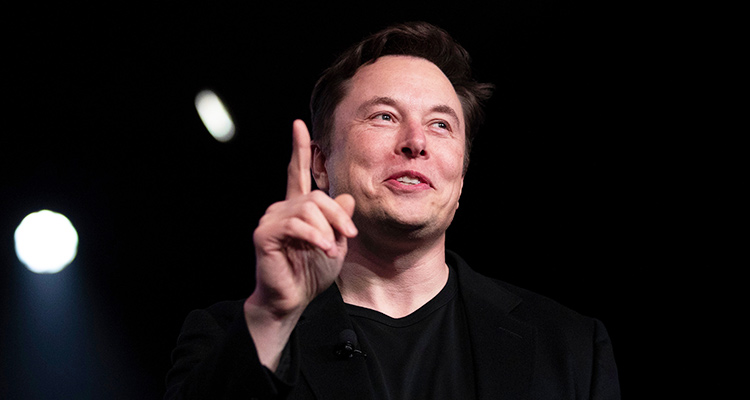 Musk reclaims title of world's richest person again, replaces luxury tycoon Arnault
Tesla CEO Elon Musk has reclaimed the title of the richest person in the world, surpassing luxury tycoon Bernard Arnault after shares of the latter's LVMH tumbled.
Shares of Arnault's LVMH were down 2.6% in Paris trading on Wednesday, reported Bloomberg. Since April, LVMH's market value has tumbled about 10%. At one point, market volatility wiped out $11 billion from the 74-year-old Frenchman's net worth in a single day. Musk and Arnault have been neck-and-neck for the top spot this year in the Bloomberg Billionaires Index, a listing of the world's 500 richest people.
Arnault, the chief executive of luxury brand Louis Vuitton's parent company LVMH, first overtook Musk as the world's richest back in December 2022 when Musk's Tesla witnessed a steep drop in value.
Also read: Secure messaging on Twitter. What Elon Musk says
Musk's net worth dropped below $200 billion last year as investors dumped Tesla's shares on worries that the top executive and largest shareholder of the world's most valuable electric-vehicle maker is more preoccupied with Twitter, which he bought for $44 billion.
He rebounded this year with gains valued at more than $55.3 billion, as Tesla rallied 66% year-to-date, reported Bloomberg. His fortune is now valued at about $192.3 billion, according to Bloomberg Billionaires Index. Arnault is in second place with a valuation of about $186.6 billion.
Besides Tesla, 51-year-old Musk also heads a rocket company, SpaceX, and Neuralink, a start-up that is developing ultra-high bandwidth brain-machine interfaces to connect the human brain to computers.