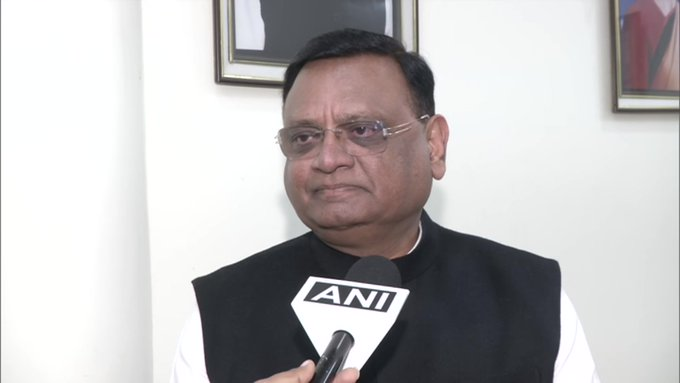 The Congress which has been blowing hot and cold over Sachin Pilot's rebellion against the Ashok Gehlot government in Rajasthan softened its stand on Wednesday (July 15) by saying that the doors of the party are not yet closed for Pilot.
"The doors of the party are not yet closed for Pilot. May sense prevail on him and may he understand his mistake. I pray he gets out of the deceptive net of BJP," tweeted Rajasthan Congress chief Avinash Pande, also the general secretary of All India Congress Committee.
The mellowed stand by the Congress comes after Pilot on Wednesday morning told the media that he is very much a Congressman and has no plans to join the BJP.
Pilot and two other ministers who rebelled against the Ashok Gehlot government were sacked from their posts. On Wednesday the Rajasthan Assembly speaker issued notices to Pilot and 18 rebel MLAs supporting him to answer why they shouldn't be disqualified for anti-party activities and skipping two Congress legislature party meetings, by Friday (July 17).
Advertisement
Related news: Cong mulls disqualifying Pilot; 18 other MLAs; Speaker issues notices
Pilot's sacking came after rebelled against Gehlot and refused to attend the CLP meetings on Monday and Tuesday despite repeated coaxing by senior Congress leaders like RS Surjewala.
One of the prominent demands of Pilot has been to be made the chief minister, a post he was refused in 2018 despite being a strong contender.
He is believed to be in contact with Congress President Sonia Gandhi and Rahul Gandhi on the matter.
He claims to have the support of 30 MLAs while Chief Minister Ashok Gehlot says he has the same of 100 MLAs in the 200-member house.