The arrest of Disha Ravi has sparked an uproar in India. The 21-year-old activist was arrested on Sunday (February 14) in connection with the 'toolkit' linked to the farmers' protest and this has yet again brought under scanner the issue of right to protest in India.
The 'toolkit' in question refers to a document listing various urgent actions, including digital campaigns and staging of demonstrations, needed to support the farmers' protests. This was shared by Swedish teenaged climate activist Greta Thunberg first on February 3; she deleted it and posted an update a day later.
After arrest, Ravi admitted she had edited just two lines of the 'toolkit' but didn't create it. The public prosecutor alleged in the court that Disha was part of a larger conspiracy against the Indian government, with links to Khalistani separatists. Some critics have cited the toolkit as a "proof" of her conspiracy to fuel protests in India.
Advertisement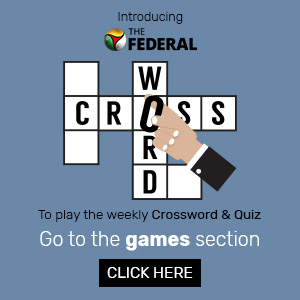 Besides Disha, non-bailable warrants have been issued against two others — lawyer-activist Nikita Jacob and one Shantanu — in this regard.
After Disha's arrests, many activities said she should be entitled to protection under the Constitution which states the right to protest is fundamental. But does it mean everyone is free to protest or does it come with restrictions?
Right to protest in India
Citizens in India have the right to protest. The Constitution of India guarantees its citizens the fundamental right to speech and expression, peaceful assembly without arms, and form associations and unions, which uphold the right to protest in the country.
However, it's not absolute since prohibitory orders under Section 144 of the CrPC can be imposed to ban protests in public places under certain circumstances. Besides, protesters can also be detained and force used to clear the protest site if there's "nuisance".
The Supreme Court's observations in several cases have walked the fine line between the right to protest and imposition of restrictions by the government to prevent any such demonstration.
Related news | Toolkit case: After arrest warrant, Nikita Jacob files transit bail plea
In 1973 case of Himat Lal K Shah vs. Commissioner of Police, the SC said that citizens can't stage a protest by forming unions and associations at "whatever place they please". Also, it said that the government "cannot by law abridge or take away the right of assembly by prohibiting assembly on every public street or public place."
In S Rangarajan vs. Jagjivan Ram (1989), the court held that the freedom of expression cannot be supressed unless "the situations created by allowing the freedom are pressing and the community interest is endangered." The top court had said that the "danger" must not be remote or far-fetched, but proximate and in direct nexus with the expression.
The right to freedom of speech and expression was held as the essence of a democratic system by the apex court in Re-Ramlila Maidan Incident Dt vs Home Secretary (2011). It had then said there could be no expression without these rights. Liberty of thought enables liberty of expression."
Years later in 2020, while hearing pleas related to the Shaheen Bagh protest against the Centre's new citizenship law, the top court had said that public places cannot be occupied indefinitely, enabling action to clear such sites of "encroachment".
However, it clarified "democracy and dissent go hand in hand" and that protests to express dissent must be held at designated area so that inconvenience is not caused to commuters.
Related news | 'Right to protest can't be everywhere': No Shaheen Bagh order review by SC
The right to protest cannot be anytime and everywhere, it further said earlier this month while hearing a review plea of the Shaheen Bagh order. "There may be some spontaneous protests but in case of prolonged dissent or protest, there cannot be continued occupation of the public place," the bench observed.
Besides, according to Article 51A, safeguarding public property and abjuring violence is one of the fundamental duties. Right to protest is also restricted when it comes to protecting the sovereignty, integrity and security of the country, friendly relations with other nations, and other instances mentioned as "reasonable restrictions".