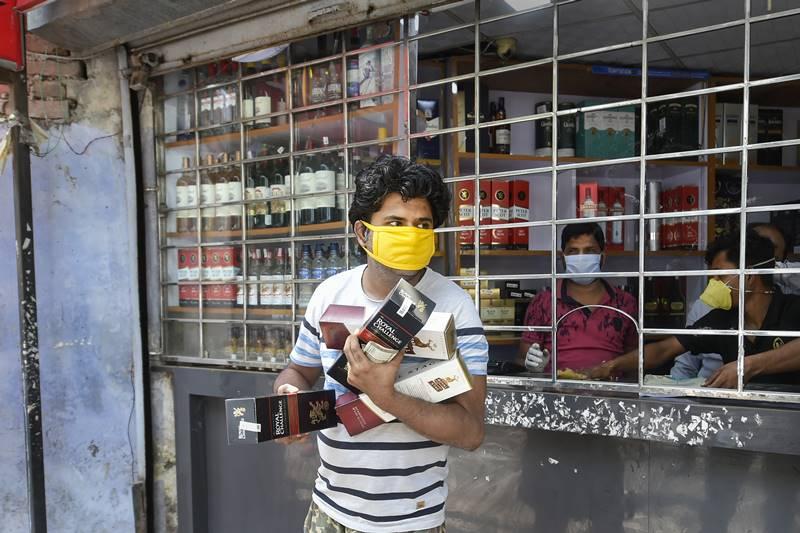 Delhi to impose 70% special corona fee on liquor from today
Alcohol buyers in Delhi have both good and bad news now. Even though the central government opened liquor shops from Monday (May 4), the Delhi government, has decided to impose 70 per additional tax, called 'special corona fee', on the maximum retail price of liquor from Tuesday (May 5).
The finance department of the government made an announcement in this regard on Monday night.
Related news: Norms defied as liquor shops see huge rush in several states
"70 per cent Special Corona Fee has been imposed on the MRP of liquor bottles. The new rate will be applicable from Tuesday," a source told PTI. In a late night notification, the finance department said, "70 per cent of the maximum retail price (will be levied) on all categories of liquor sold through retail licensees for consumption…"
Under the new tax, a bottle of alcohol that usually cost ₹1,000 will now cost ₹1,700.
The government in its order has also said that the police should allow shops liquor shops to remain open from 9 am to 6.30 pm.
Officials said the special corona tax will give a boost to the revenue of the Union territory. Earlier Delhi Chief Minister Arvind Kejriwal had said that the government was finding it difficult to pay salaries of employees due to a revenue loss of ₹3,200 crore in April this year.
The decision comes on the first day of easing of certain restrictions under the third phase of the coronavirus lockdown. The government has allowed 150 state-run liquor shops outside the coronavirus containment zones in the national capital.
Related news: Liquor makers urge govt to allow phase-wise opening of industry
Earlier in the day, Chief Minister Kejriwal said all relaxations in the areas where people violate social-distancing and other health norms will be withdrawn. The chief minister's stern message came amid reports of people flouting social-distancing norms at liquor shops in many areas of the city after authorities allowed all activities permitted by the Central government under lockdown 3.0.
(With inputs from agencies)