Delhi on Tuesday (June 23) witnessed the highest single-day spike in COVID-19 cases, registering 3,947 new infections and surpassing Maharashtra in the number of fresh cases. The total number of confirmed cases in the national capital has increased to 66,602, while the death toll has risen to 2,301, with 68 new fatalities.
Maharashtra, on the other hand, reported 3,214 new cases of COVID-19 on June 23, increasing the total number of infections to 1,39,010. The state currently has 62,833 active cases, while 69,631 people have been cured or discharged from hospitals. The state witnessed 248 deaths due to COVID-19, raising the toll to 6,531.
The number of confirmed cases in Tamil Nadu rose to 64,603, with 2,516 people testing positive for the disease on June 23. While 28,431 patients are currently undergoing treatment for COVID-19, 35,339 have been discharged from hospitals, a health bulletin said. The state also saw 39 death and the toll has increased to 833.
Advertisement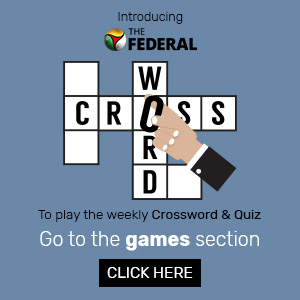 Related News: COVID-19 patient discharged from Assam hospital due to confusion over names
Gujarat reported 549 new cases and 26 deaths, including 15 in Ahmedabad. With this, the total number of cases has risen to 28,429 and fatalities to 1,711. The number of recovered cases rose to 20,521 with 604 more patients getting discharged on June 23. The state currently has 6,197 active cases, of which 62 are critical.
Telangana too reported its highest-ever single-day spike in new cases. The state recorded 872 cases, of which 652 were reported in Greater Hyderabad Municipal Corporation. Currently, Telangana has 9,553 confirmed cases, of which 5,109 are active. As many as 4,224 patients have been cured in the state, while 220 have died.
The country too witnessed the highest single-day spike of 14,933 new cases in the last 24 hours. A total of 312 deaths were reported across India, increasing the toll to 14,011. So far, 4,40,215 COVID-19 cases had been registered in the country. As many as 2,48,190 people have been cured and 14,011 have succumbed to the virus.
Related News: Stop advertising, give research details: AYUSH ministry orders Patanjali
Meanwhile, the Centre said the country had one death from the disease per lakh population and the mortality rate is among the lowest as against the global average of 6.04. "In India, early detection of cases, timely testing and surveillance, extensive contact tracing coupled with effective clinical management have helped to check case mortality," the Union Health Ministry said in a statement.
A week after the Tamil Nadu government announced a complete lockdown in the capital Chennai and its neighbouring districts, the Assam government on June 23 imposed a 14-day total lockdown in 11 municipal ward areas of Guwahati with effect from 9 pm as there is a large-scale spread of coronavirus infection among people of certain parts of the city.