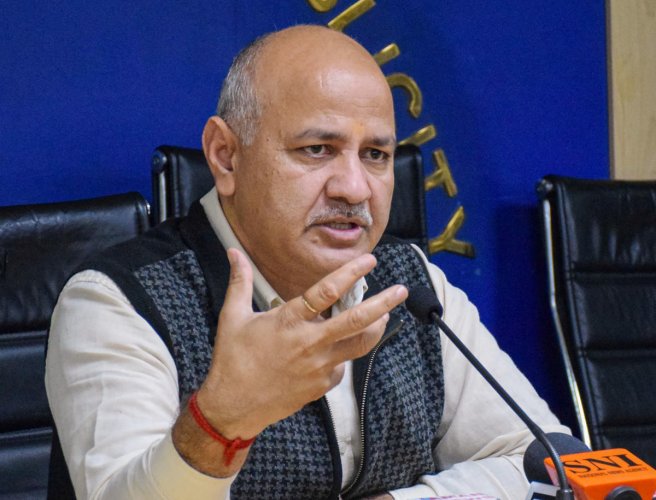 High Court denies bail to Manish Sisodia in Delhi excise policy scam
The Delhi High Court on Tuesday dismissed the bail plea of former Delhi deputy chief minister Manish Sisodia in the excise policy scam being probed by the CBI.
Justice Dinesh Kumar Sharma denied the relief to the AAP leader, who was arrested on February 26, saying the allegations against him are very serious in nature. The high court, while pronouncing its verdict on the bail plea, said Sisodia is an influential man and the possibility that witnesses could be influenced if he is released on bail cannot be ruled out. Sisodia will now move the Supreme Court against this high court order, sources said
The CBI had arrested Sisodia for alleged corruption in the formulation and implementation of the now-scrapped Delhi Excise Policy 2021-22 following several rounds of questioning.
Also read: Manish Sisodia withdraws interim bail pleas from HC, says wife's medical condition stable
CBI opposes plea
He has challenged the March 31 order of a trial court which had dismissed Sisodia's bail plea in the matter, saying he was "prima facie the architect" of the "scam" and had played the "most important and vital role" in the criminal conspiracy related to alleged payment of advance kickbacks of Rs 90-100 crore meant for him and his colleagues in the Delhi government. He is also in custody in a related money laundering case.
The central probe agency pointed to statements by AAP leaders in press conferences, claiming a close look would reveal "how the entire efforts of not only the applicant but his party colleagues as a whole are to shield the accused", CBI said while opposing bail.
"The statements also undermine the authority of the Special Judge (CBI), having already taken cognisance of the offences, and are being made to adversely impact the investigation by levelling unwarranted and unsubstantiated allegations against the CBI, thereby influencing and deterring the witnesses of the case," it said.
Also read: Delhi Police dismisses AAP's claim of policeman misbehaving with Sisodia
'No proof of involvement'
Sisodia, through Senior Advocate Dayan Krishnan, submitted that the CBI has no evidence to show his involvement in the alleged irregularities in the framing and implementation of the excise policy. The lawyer submitted that every accused in the CBI case has been released on bail except Sisodia.
In his bail request, Sisodia stated that the possibility of a threat to witness cannot be said to arise without there being any material or antecedents of the applicant. "The witnesses in this case against the applicant are primarily civil servants, over whom the applicant exercises no control, especially now since he has resigned from his official post."
CBI arrested Sisodia in this case on February 26, more than six months after FIR was registered in the matter. He is an accused in the cases lodged by both the CBI and Enforcement Directorate in the matter.
(With agency inputs)