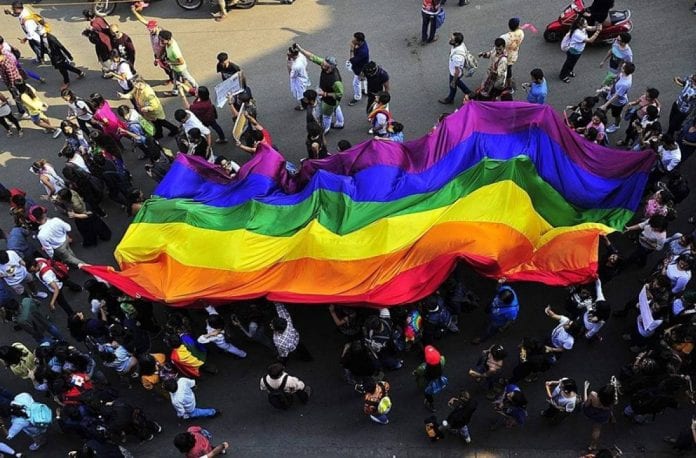 Observing that age-old inhibitions have to be shed, the Delhi High Court has sought the government's response on two separate petitions filed by same-sex couples on registration of marriage under the provisions of Special Marriage Act and Foreign Marriage Act.
A bench of Justice Rajiv Sahai Endlaw and Justice Asha Menon posted the matter to January 8.
"The age-old inhibitions have to be shed", the bench said, after advocate Rajkumar Yadav, one of the counsels for the Centre, submitted that this situation has not arisen in the 5,000 years of Sanatan Dharma.
Advertisement
"We may shed our inhibitions. The laws are gender-neutral. Please try to interpret the law for the citizens of Sanatan Dharma in the country. This is not an adversarial litigation. This is for the right of every citizen," Justice Menon said.
The couples' petitions argued that the non-recognition of marriage between LGBTQ persons violated the fundamental rights of liberty, equality, life and freedom of expression guaranteed to them by the Supreme Court.
Related news: Our values are against same-sex marriage, Centre tells Delhi High Court
Navtej Johar vs Union of India judgment decriminalised adult, consensual same-sex relations in 2018.
The Delhi High Court is already hearing a petition filed by defence analyst Abhijit Iyer Mitra and three others. "Our culture and law don't recognize the concept of same-sex marriages," solicitor general Tushar Mehta, appearing for the Centre, had responded to that petition last month.
"My legal take is that it is not permissible," Solicitor General Tushar Mehta said during a hearing in the Delhi High Court, though he added that he had yet to get instructions from the government on the issue. "Our law, our legal system, our society, our values do not recognize" same-sex marriages, Mehta said.
The case underscores the social conflicts in largely-conservative India where a small but vocal segment of people are now espousing more liberal values. In 2018 India's Supreme Court overturned a colonial-era law to decriminalize homosexuality.