Govt says unprovoked stone-pelting in Kashmir, but security forces didn't retaliate
After refuting reports of firing and unrest in Kashmir, the Home Ministry on Tuesday said that "miscreants" resorted to unprovoked stone-pelting against security personnel last Friday (August 9), but no bullet was fired against them. Earlier, the government had refuted video reports by BBC showing protests and gun firing in the Soura area of the city amidst government-imposed restrictions on communications and movement of people, following the abrogation of special status given to Jammu and Kashmir under Article 370.
Ensure freedom to meet people: Rahul Gandhi slams J&K Governor Malik
Advertisement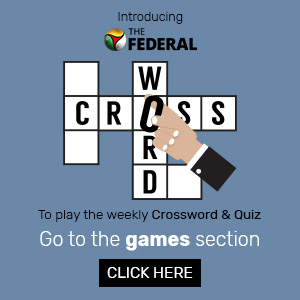 Former Congress president Rahul Gandhi on Tuesday (August 13) slammed Jammu and Kashmir Governor Satya Pal Malik and said that he, along with a delegation of opposition leaders, will take up his 'gracious invitation' of flying to the state, to take stock of the situation, provided they are given the freedom to do so. Malik, on Monday, took a jibe at the Congress leader for his remarks that there have been reports of violence in Kashmir, saying he will send him an aircraft to visit the valley and observe the ground situation.
Red alert in 3 districts; Kerala CM tours Wayanad, Malappuram

A red alert has been issued for three districts on Tuesday (August 13) as extremely heavy rains are expected in central Kerala as flood-hit northern parts are slowly limping back to normalcy. The death toll due to flood-related incidents climbed to 88. The red alert has been sounded in Alappuzha, Ernakulam and Idukki on Tuesday (August 13) and in northern districts of Malappuram and Kozhikode on Wednesday (August 14), IMD sources said, adding over 20 cm of rains is expected in these districts.
Karnataka drowning in flood, yet no sign of BJP ministry in the state
Three weeks since BJP's BS Yediyurappa was sworn in as Karnataka chief minister, there is no sign of his council of ministers. What makes the delay inexplicable is the song and dance that the BJP made when the Congress-Janata Dal (Secular) coalition government was in power. The BJP had alleged that the previous government, in its attempts to survive, was not focussing on administration.
TN crack down on schools making students wear caste wristbands

The Tamil Nadu School Education department has asked its officers to identify and crack down on schools in the state where children were allegedly being made to wear coloured wristbands to identify their caste. The Director of School Education has directed officials to identify schools in their districts where such discrimination is practised, besides initiating severe action.
July inflation eases to 3.15%; floods, Kharif sowing delay worry experts

Retail inflation eased marginally to 3.15 per cent in July on the back of softening fuel and light prices even as overall food prices moved up, showed government data on Tuesday (August 13), leaving room for the Reserve Bank of India (RBI) to go for another round of rate cut in October. Retail inflation was 3.18 per cent in June 2019, while it stood at 4.17 per cent in the year-ago period (July 2018).
TN CM releases 3,000 cusecs of water from Mettur, farmers say it isn't enough
Tamil Nadu Chief Minister Edappadi Palaniswami on Tuesday oversaw the opening of the sluice gates of the Mettur dam in his home district of Salem. The dam, which receives water from the Cauvery has been witnessing massive inflows thanks to heavy rainfall in the catchment areas of the river. However, this is for the eighth consecutive year, that the dam's gates were not opened on the stipulated date of June 12 for samba (short term crop) cultivation.
Palaniswami calls Chidambaram 'a burden on earth', Karti responds
Tamil Nadu chief minister Edapaddi Palaniswami stoked a row on Tuesday (August 13) when he called former finance minister P Chidambaram "a burden on earth", in reaction to the Congress leader's criticism over AIADMK's support for the scrapping of Article 370. Chidambaram on Sunday (August 11) had reportedly said that if the Centre decided to divide Tamil Nadu into Chera, Chozha, Pallava countries and make them Union territories, the ruling AIADMK would not resist such a move or any move by the Centre.
Vijay Sethupathi quotes Periyar, slams govt on scrapping Article 370
Tamil film actor and National Award winner Vijay Sethupathi has slammed the Centre's move to scrap Article 370 during an interview with SBS Tamil Australia, a radio channel. Sethupathi, while criticising the BJP-led NDA government, quoted Dravidian icon Periyar EV Ramasamy and said, "Periyar has already said, people should solve their own problems. We can only express our opinion on the issue but we cannot force someone to take it. We can only suggest something, good or bad. But people who are going through the pain will only know what has exactly happened. It is their call to take the suggestion or not. This applies to everyone, every situation."
NADA can collect samples of cricketers only during domestic matches
After ten years of resistance, the Board of Cricket Control of India (BCCI), on Friday (August 9) agreed to come under the ambit of the National Anti-Doping Agency (NADA). Sports Secretary Radheshyam Julaniya said that the board would adhere to the anti-doping policy. However, the Indian cricket board raised three issues with the written agreement: quality of doping kits, competence of pathologists and sample collection and timeliness of decisions.