Congress never recognised efforts of anyone other than from Gandhi family: PM
Taking a potshot at the Congress, Prime Minister Narendra Modi on Tuesday (June 25) said the party never recognised efforts of anyone but only the members from the Gandhi-Nehru family. Replying to the Motion of Thanks to the President's address in Lok Sabha, Modi said the Congress never spoke about the good work of former Prime Ministers Atal Bihari Vajpayee and Narasimha Rao.
Rajya Sabha elections: Tamil Nadu to elect 6 new MPs on July 18
Advertisement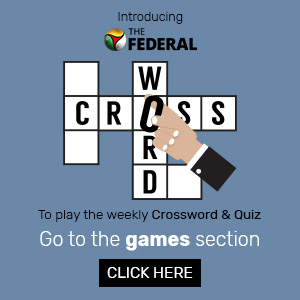 Tamil Nadu will elect six Rajya Sabha (RS) members on July 18 as the term of the current members are coming to an end. DMK leader Kanimozhi, who was a Rajya Sabha member, got elected to the Lok Sabha, following which she resigned from the Upper House. The other members whose terms are ending on July 24 are AIADMK's KR Arjunan, R Lakshmanan, V Maitreyan and R Rathinavel and CPI's D Raja.
Why judging singer Sudha Raghunathan's personal life is none of our business
The latest victim to public scrutiny and judgmental remarks is Chennai-based Carnatic vocalist Sudha Raghunathan. Even since an invitation card announcing the marriage of her daughter to an African-American went viral on social media, the singer has been subjected to incessant trolling, hate tweets and racial taunts, with bigots and trademark 'Hindus', questioning her decision to allow her daughter to marry a Christian and asking her to relinquish her rights to perform in Carnatic 'sabhas' – assumed by many a 'Brahmin-only' stage.
Newly-wed couple attacked in Coimbatore, honour killing suspected
In what is believed to be yet another honour killing, a newly-wed inter-caste couple was attacked in Mettupalayam, Coimbatore. The woman is in critical condition while the man died on spot. Kanagaraj (22), hailing from an upper caste, married his lover Darshini Priya, a Dalit, against his family's wishes in Metttupalayam, Coimbatore on Tuesday (June 25) morning. According to sources, Kanagaraj's brother Vinoth, was upset with his brother's act and decided to kill him.
Mehul Choksi could be extradited to India: Antigua PM
Bank fraud fugitive Mehul Choksi may be extradited to India after Antigua's Prime Minister Gaston Browne said that the citizenship of the billionaire diamond trader will be revoked by the Caribbean country after he exhausts all his legal options, according to a media report. Choksi, 60 and his nephew Nirav Modi, who is currently in a London jail, are wanted by the Enforcement Directorate (ED) and the Central Bureau of Investigation (CBI) for allegedly defrauding the Punjab National Bank (PNB) to the tune of ₹13,400 crore.
Rajasthan farmer holds Gehlot, Pilot responsible in suicide video
A 45-year old farmer at Thakri village of Rajasthan's Sri Ganganagar district has named Chief Minister Ashok Gehlot and deputy chief minister Sachin Pilot as those responsible for his death in his suicide note before ending his life on Sunday (June 23). The farmer Sohan Lal Meghwal, left behind a poignant two-page letter and a video in which he accused Gehlot's government of going back on its promise of waiving farm loans. He had consumed poison by the time his neighbours who saw his farewell video on Facebook could rescue him. He died on the way to the hospital.
Thanga Tamil Selvan to be sacked soon, says TTV Dhinakaran
Following an audio leak in which Thanga Tamil Selvan, propaganda secretary of Amma Makka Munnetra Kazhagam (AMMK), was heard making an attack on the party's chief TTV Dhinakaran, the latter has decided to sack him soon. Addressing media at his residence in Chennai on Tuesday (June 25), Dhinakaran said Selvan will be removed from the party and sacked from all the positions soon.
Ram Rahim's parole plea may be rejected despite nod of authorities
The Manohar Lal Khattar government in Haryana is under fire after the jail authorities gave its nod to Dera chief Gurmeet Ram Rahim Singh's parole application, with the Congress speculating whether the state was planning to release the convict. Sirsa Police had recommended parole for the jailed Dera Sacha Sauda chief citing his 'good behavior' in the prison. Singh had sought a 42-day parole for farming activities at his sect's headquarters in Sirsa.
Release Cauvery water as per availability, board tells Karnataka
The Cauvery Water Management Authority (CWMA) on Tuesday (June 25) ordered Karnataka to release water to the lower riparian state of Tamil Nadu "if" the inflow of water increases in its reservoirs. The order comes as water crisis looms large in both the states due to a weak monsoon and poor inflow to reservoirs. Considering the deficient rainfall between June 1 and 20 in the Cauvery catchment area, the Authority which met on June 25 in Delhi, ordered Karnataka to adhere to the final order of the Tribunal (as modified by the SC) subject to inflow being normal.