Ayodhya dispute: SC asks panel to furnish status report within 7 days
The Supreme Court on Thursday (July 11) sought the latest status report with regard to the ongoing mediation proceedings in the Ram Janmabhoomi-Babri Masjid Ayodhya land dispute case within a week. The bench said that after perusing the latest status report, if it felt that the mediation process ought not to be concluded, the main Ayodhya dispute case would be heard by the apex court on a day-to-day basis from July 25.
Need to examine if resignations are genuine: K'taka Speaker
Advertisement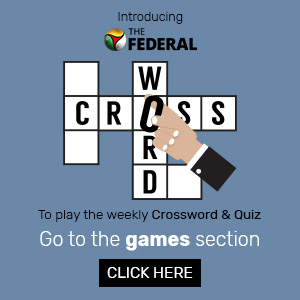 Karnataka Assembly Speaker KR Ramesh Kumar on Thursday (July 11) said that he needs to examine the resignations (of the rebel MLAs) and ascertain if they are genuine. Addressing a press conference after holding talks with the 11 rebel MLAs, Kumar said, "The Supreme Court has asked me to take a decision. I have videographed everything and I will send it to the Supreme Court." Earlier, the rebel MLAs flew to Bengaluru from Mumbai in a chartered flight after the Supreme Court ordered them to meet the Speaker before 6 pm and submit their resignations.
Indians to benefit as US passes bill to remove country-cap on Green Card
The US House of Representatives has passed by an overwhelming majority a legislation to remove the seven per cent country-cap on Green Card applicants, a development which could end the agonising wait of tens of thousands of talented professionals from countries like India who have sought permanent residency. The bill, when signed into law, increases the per-country cap on family-based immigrant visas from seven per cent of the total number of such visas available that year to 15 per cent and eliminates the seven per cent cap for employment-based immigrant visas.
BJP MLA says no threat from him to his daughter for marrying Dalit
The Uttar Pradesh BJP legislator, whose daughter has alleged she faces threat to her life from him because she married a Dalit man, said Thursday he posed "no threat" to anyone and he was "busy" with party work. Rajesh Misra, the MLA from Bithari Chainpur constituency in Bareilly district, said in a statement issued here his daughter is an adult and "has the right" to take her own decision.
Own a car, have a driving licence? Your data is up for sale
Data is indeed the new gold. And its cost is the consumer's privacy. The Indian government earned ₹65 crore in the past three months by monetising data of vehicle registration certificates (RCs) and driving licences (DLs) under the Bulk Data Sharing policy, ministry of road transport and highways told Parliament on Tuesday (July 8).
World Cup: India's ignored fatal flaw leads to tragedy against New Zealand
India's World Cup dream came to an end with New Zealand defeating it in the semi-finals on Wednesday (July 10). Every tragedy brings in its wake the wisdom of hindsight. The mind relives the event, the unwanted denouement and thinks of the opportunities that could have helped change the ending to a happy one. India's World Cup has several if-only regrets. If only Dhawan were still around. If only the Number 4 question were settled. If only Dhoni could bat like yesterday.
Two-wheelers sold after 2025 must be electric, says Gadkari
To ensure rapid transition towards electric mobility, the NITI Aayog has proposed that two-wheelers below the capacity of 150 cc sold in the country after March 31, 2025, should be electric ones only, Parliament was informed on Thursday (July 11). In a written reply to the Lok Sabha, Road Transport and Highways Minister Nitin Gadkari also said the Aayog has also proposed that three-wheelers sold in the country should be electric ones only after March 31, 2023. Gadkari said the government has started working on meeting the demands of electricity for the new set of electric vehicles (EVs).
Vaiko, Anbumani elected unopposed to Rajya Sabha from TN
Six candidates, including MDMK chief Vaiko and PMK's Anbumani Ramadoss, were elected unopposed in the biennial elections to Rajya Sabha from Tamil Nadu on Thursday (July 11). Returning Officer and Secretary, Tamil Nadu Legislative Assembly Secretariat, K Srinivasan, announced here that Vaiko, DMK's M Shanmugam and P Wilson, AIADMK's N Chandrasekaran and A Mohammedjan, and Ramadoss were elected unopposed.
After hike in power tariff, Kerala residents to shell out more for water too
A day after Kerala's power minister MM Mani announced a hike in electricity tariffs in the state in view of a failed monsoon, the Kerala Water Authority (KWA) on Wednesday (July 10) announced its plan to increase water tariff in the state. This decision was taken to compensate the extra charges that will be borne by KWA due to the increase in power tariffs.
Akshay Kumar named in Forbes list of World's Highest Paid entertainers-2019
Forbes has released the World's Highest-Paid entertainers list for 2019. The only Indian celebrity to make it to the list is Bollywood actor Akshay Kumar. Akshay who is on the 33rd spot on the list, with an income of $65 million (as of last year), has pushed celebrities like Rihanna, Jackie Chan and Bradley Cooper behind. Taylor Swift at the age of 29, topped the list with an earning of $185 million. It is the second time the young singer topped the list after 2016.