More to VG Siddhartha's death than what meets the eye, CBI may step in
As developments regarding the alleged suicide of VG Siddhartha, the founder and owner of Coffee Day Enterprises, unfolds, it is becoming extremely clear that the charges of harassment claimed in a letter written by him, may just be the tip of the iceberg. Meanwhile, the CBI, as per indications, may step in to unravel Siddhartha's untimely death and all things connected to it. The letter, purportedly written by him, mentions two persons and an entity whom he alleges were involved in certain deals.
How turncoats sully parties: Lessons from rape-accused Kuldeep Sengar
Advertisement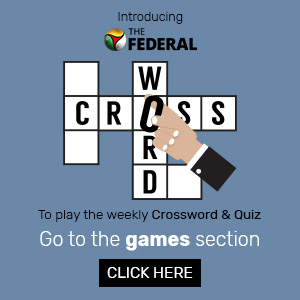 BJP MLA from Bangarmau in Unnao, Kuldeep Sengar was suspended from the party long ago and remains under suspension, Uttar Pradesh BJP President Swatantra Dev Singh clarified on Tuesday. Seems to be a clear afterthought after the Unnao rape case, in which this MLA is a prime accused, hit the headlines for all the wrong reasons yet again. It happened again on last Sunday when the rape survivor, her two aunts and her lawyer, who was driving the car, were hit by a speeding truck on her way to Rae Bareli.
Kageri unanimously elected Karnataka assembly speaker
Senior BJP leader and six time MLA Vishweshwar Hegde Kageri was on Wednesday (July 31) unanimously elected the 22nd Speaker of the Karnataka Legislative Assembly. The election of the Speaker was necessitated after K R Ramesh Kumar resigned from the post on Monday (July 29), soon after Chief Minister B S Yediyurappa proved majority on the floor of the assembly, three days after he was sworn in. Kageri, MLA from Sirsi, who had filed his nomination on Tuesday (July 30), was elected unopposed, as Congress and JD(S) did not field a candidate against him. Kageri, a staunch RSS man, who began his career with the Akhil Bharatiya Vidyarthi Parishad, was a surprise pick as former Speaker K G Bopaiah's name was doing the rounds.
Modi govt will take necessary steps for benefit of J&K: Ram Madhav
Evading a direct response to a question on whether the Centre had any plans to revoke the constitutional provisions giving special status to Jammu and Kashmir, BJP general secretary Ram Madhav said on Wednesday (July 31) the Narendra Modi government would take necessary steps for the benefit of the state at an appropriate time. "The BJP's stand on it (repeal of Article 35A of the Constitution) is very clear but it is not the party which is going to decide (on the matter). The decision will be taken by the prime minister and his government, but I can assure you that whatever decision they will take, will be in the interest of the state," Madhav told reporters here.
10% reservation intended to uplift economically weaker section: Centre to SC
The Centre on Wednesday (July 31) told the Supreme Court that its decision to grant 10 per cent reservation in jobs and education to economically weaker section is intended to uplift around 200 million people who are below the poverty line even after over 70 years of independence. Justifying the Constitution (103 amendment) Act 2019, which grants 10 per cent reservation to EWS, the Centre told a bench headed by Justice S A Bobde that nobody can say such people should not be given a 'helping hand' to uplift them. Attorney General K K Venugopal, appearing for the Centre, told this to the bench which reserved its order on the limited issue of whether to refer a batch of petitions challenging the Constitution (103 amendment) Act, 2019 to a Constitution bench for adjudication.
Kerala opens its first transgender care-home in Thiruvananthapuram
'Thanal', which means shade, will now provide shelter to transgender community in Kerala. The Kerala Social Justice Department opened the state's first-of-its-kind short-stay shelter in the heart of the state capital in Kunnukuzhy. The home has been set up with the support of 'Queerythm', a community-based outfit (CBO). 'Thanal' will offer facilities like food, counselling, medical and legal aid to occupants. It will also provide accommodation for transgender persons, undergoing sex-change surgeries or even other emergency situations, said Kerala Health Minister KK Shailaja. In a Facebook post, the Minister also mentioned that all employees of the shelter home will be from the transgender community, providing employment to the marginalised community.
One Stop Crisis teams to boost anti-trafficking efforts in TN
In a bid to contain human trafficking in the state, Tamil Nadu, which is a key source, transit point and destination for the crime, has come up with a One Stop Crisis team to work in all the districts of the state. The initiative aims to establish convergence of departments working to prevent trafficking through a multi disciplinary approach. The state has reported the release of 453 bonded labourers till July 21 this year, from various industries like brick kilns, water treatment plant, rice mills, agricultural fields, confectionery units, etc.