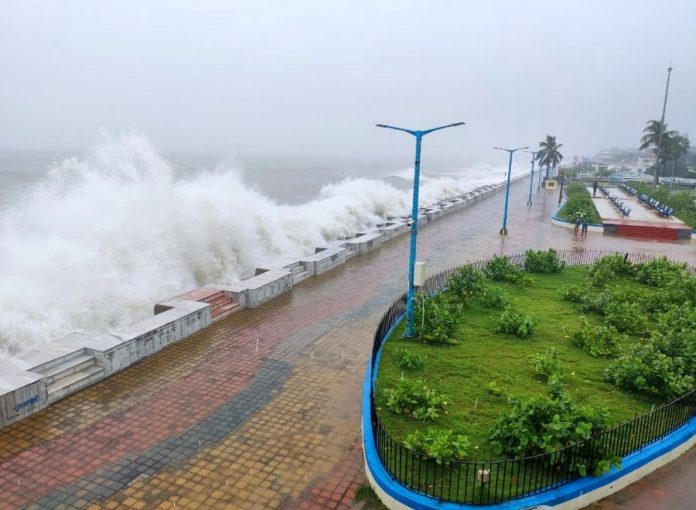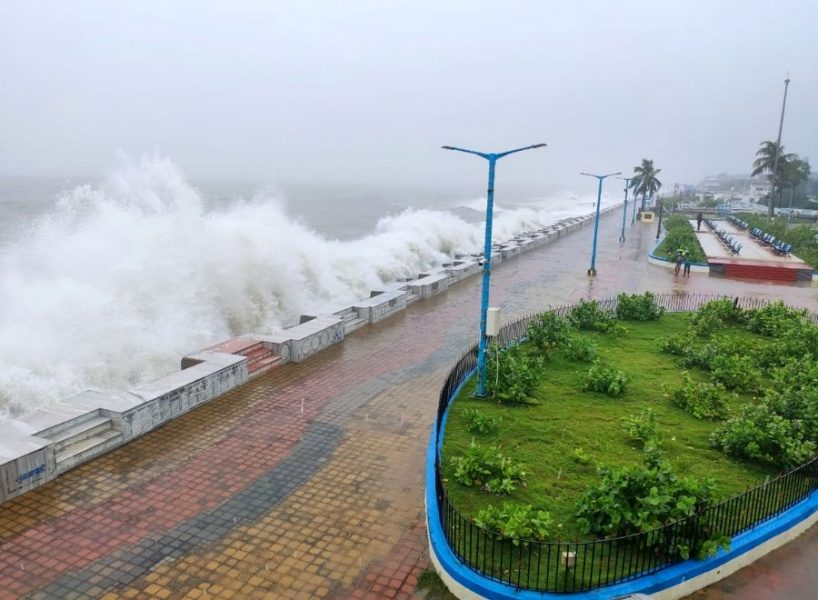 Cyclone Nivar, predicted to make landfall between Mamallapuram and Puducherry's Karaikal by Wednesday (November 25) afternoon, is likely to bring heavy to very heavy rainfall in Tamil Nadu, Puducherry, Rayalseema and south coastal districts of Andhra Pradesh.
The cyclone has been named Nivar by Iran.
Origin and course
According to the latest bulletin of India Meteorological Department (IMD), the depression over southwest and adjoining southeast Bay of Bengal has moved nearly northwestwards and now lies 600 km south-southeast of Puducherry and 630 km south-southeast of Chennai. The depression is expected to intensify into a cyclonic storm in the next 24 hours, following which it will move northwestwards and cross Tamil Nadu and Puducherry coasts between Karaikal and Mamallapuram at around the afternoon of November 25.
The cyclone, which will bring heavy rains to Puducherry and Chennai, Villipuram and Cuddalore in Tamil Nadu, may also cause heavy to extremely heavy rains in Rayalaseema and south coastal districts of Andhra Pradesh on November 25 and 26.
The cyclone is currently moving at a speed of 18 kmph towards the coast. The wind speed is expected to touch 100 to 110 kmph from Tuesday onwards.
According to weathermen, while coastal Tamil Nadu and Puducherry will be mostly cloudy on Monday, rains will start from Tuesday onwards.
The IMD has issued cyclone alerts for the coasts along Tamil Nadu and Puducherry.
"Rain will start in coastal districts on Monday and will intensify step by step. On Tuesday and Wednesday, some areas on the coast will receive heavy to very heavy rain. Fishermen should not venture into the sea till November 25," The Times of India quoted S Balachandran, the deputy director general of regional meteorological centre, Chennai, as saying.
Tamil Nadu geared up
With the cyclone 650 km away from Chennai, the Tamil Nadu government has taken initiatives to avoid a flood situation that could be triggered by the heavy rains.
The government has asked the departments concerned to ensure that all storm water drains, culverts and bridges are desilted and make a quick assessment of the need to evacuate people in areas that could be hit by the cyclone as well as ensure timely evacuation.
Fishermen have been advised not to venture into the Indian Ocean, central Bay of Bengal, Gulf of Mannar as well as the coasts of Tamil Nadu, Puducherry and south Andhra Pradesh between November 22 and 25.
The administration of the coastal Tamil Nadu district of Nagapattinam has also put all departments, including finance, disaster management, police, forestry, health services and rural development, on high alert.
Fishermen have been asked to keep their boats safe and those in the sea have been instructed to return to the shore immediately.
The cyclone comes two years after Cyclone Gaja left coastal Tamil Nadu battered, claiming lives and destroying crops and coconut groves.
The good news is that the Cyclone Nivar may improve Tamil Nadu's rainfall deficit (during the northeast monsoon). While Chennai received 477.4 mm rainfall since October 1 against an expected 539mm, Tamil Nadu has received 242.6mm rainfall against a normal of 314.1mm.