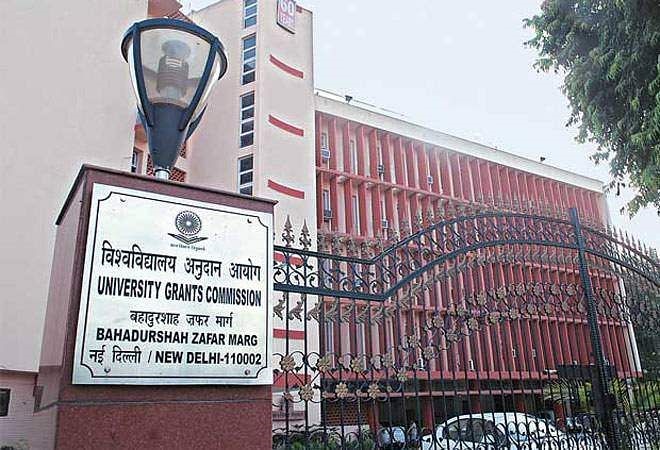 CUET now compulsory for admission to undergrad courses in Central varsities
University Grants Commission (UGC) Chairman M Jagadesh Kumar has said the first compulsory entrance test for undergraduate admission in all the 45 Central Universities will be held in the first week of July.
The Common University Entrance Test (CUET) will be a computerised exam and will be conducted by the National Testing Agency (NTA). The NTA will announce the test pattern on Tuesday, and the application window for the examination will open in the first week of April.
From now on, undergraduate admissions in Central universities will be based only on the CUET score and not on standard 12 board exam results. The board exam results will not be taken into consideration at all for admissions in Central Universities from now.
The Centre removed admissions on the basis of board exam marks because of the "diversity" in evaluation methods of different educational boards, it is alleged.
Also read: UGC's plans to hire 'industry experts' as univ faculty slammed
Following the CUET, each university will admit students based on a merit list prepared by NTA, and there will be no common counselling.
Delhi University, Jawaharlal Nehru University, Banaras Hindu University, Jamia Millia Islamia, and Aligarh Muslim University, are among the well-known Central universities that will now be covered by CUET.
Kumar said that the rule of entrance through CUET will be applicable to all the 45 Central Universities, including the universities that reserve seats for minorities, such as AMU and Jamia Millia Islamia. However, CUET will not affect the quota of reserved seats at such institutions, even though the entrance exam will be mandatory.
"The only difference is that these students will also have to come through CUET, like students to be admitted on general seats. The reservation policies and ordinances of the universities will remain unchanged," the UGC chairperson said.
AMU and Jamia have not clarified their stand yet on joining the entrance test.
CUET will carry multiple choice questions based on NCERT textbooks and students will be marked negatively for incorrect answers.
Also read: Govt's overseas scholarship bars research on caste, gender inequality
The test will be available in 12 languages apart from English, which include Hindi, Assamese, Bengali, Gujarati, Kannada, Malayalam, Marathi, Odia, Punjabi, Tamil, Telugu, and Urdu.
However, international students will be exempted from CUET, and their admissions will be carried out on the existing supernumerary basis.