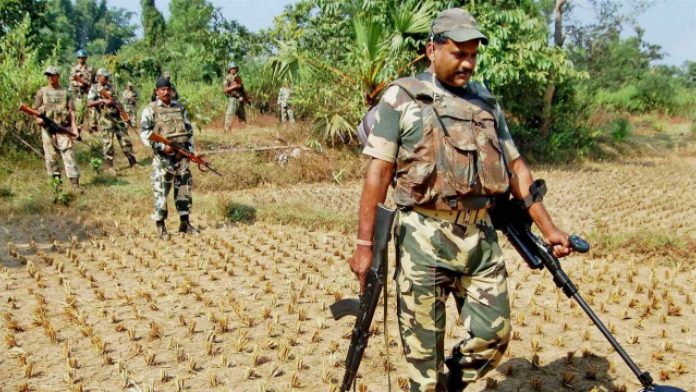 The CRPF has quarantined at least 1,000 people in its battalion in Delhi's Mayur Vihar after a 55-year-old sub-inspector succumbed to the disease on Tuesday (April 28) and 47 others tested positive for the novel coronavirus, India Today reported.
According to NDTV, the battalion in Mayur Vihar has been witnessing a spike in COVID-19 cases for the past few days with the number of cases rising from 15 on Sunday (April 26) to 47 in a span of two days.
Related news: Man planned to cycle 2,100 km to see ailing dad, but CRPF played saviour
Advertisement
Mohammad Ikram Hussain, 55-year-old a sub-inspector with CRPF and a resident of Assam died at Safdarjung Hospital during treatment on Tuesday. He had previous condition of diabetes and hypertension, reports. All who visited the hospital between April 16 and April 18 have been asked to self-quarantine.
The other COVID-19 positive jawans are being treated at a facility in Mandawali and more tests are being conducted to ascertain the rate of the infection spread.
Union Home minister Amit Shah condoling the death of Hussain on Twitter, said the loss of a brave jawan was an irreparable loss to the country.
कोरोना संक्रमण से लड़ रहे @crpfindia के बहादुर सब-इंस्पेक्टर मोहम्मद इकराम हुसैन के निधन की सूचना से अत्यंत दुःखी हूँ।
वह अंत समय तक कोरोना महामारी से पूरी वीरता से लड़े। देश की सेवा व आंतरिक सुरक्षा के लिए उनका योगदान हम सभी देशवासियों को प्रेरित करता है।
— Amit Shah (@AmitShah) April 28, 2020