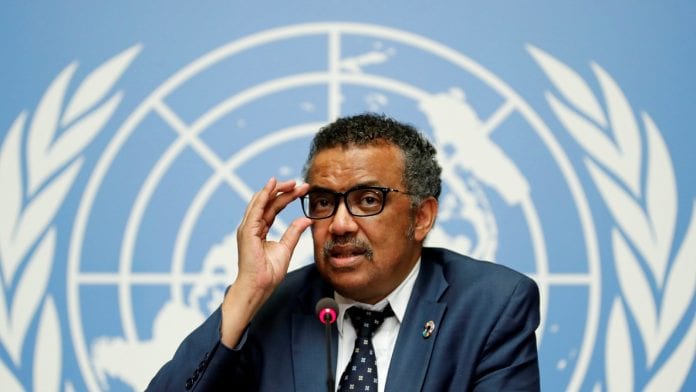 The World Health Organisation has said that the coronavirus pandemic could be over in less than two years, faster than the deadly Spanish flu took to dissipate.
"We hope to finish this pandemic before less than two years," AFP quoted WHO chief Tedros Adhanom Ghebreyesus as saying while addressing reporters at the WHO headquarters in Geneva on Friday (August 21).
Ghebreyesus said while "globalisation, closeness, connectedness" are the disadvantages of the current world that in turn have triggered a faster spread of the disease compared to the 1918 flu, there is a silver lining in form of technological advancement.
Advertisement
"Utilizing the available tools to the maximum and hoping that we can have additional tools like vaccines, I think we can finish it in a shorter time than the 1918 flu," he said.
The COVID-19 pandemic has left almost 23 million people infected globally and claimed almost 8,00,000 lives. More than a hundred vaccines worldwide are in various stages of development to bring the spread of the virus under control.
Related news: 3 of 4 Indians who were infected by COVID-19 have recovered: Centre
The Spanish Flu which lasted between February 1918 and April 1920 had left more than 500 million people infected and around 50 million dead. The death toll was five times more than the fatalities witnessed in World War I. The disease caused by the H1N1 influenza A virus, began in the United States and spread across Europe.
The pandemic came in three phases and the second one beginning in the latter half of 1918 was the deadliest.
"It took three waves for the disease to infect most of the susceptible individuals," WHO's emergencies chief Michael Ryan was quoted as saying.
The virus later evolved into a far less deadly seasonal bug that kept occurring in the later decades.
Related news: India records nearly 70K COVID-19 cases in biggest single-day spike
Ryan, however, clarified that the COVID-19 pandemic displays no such wave-like pattern. "Clearly when the disease is not under control, it jumps straight back up," he added.