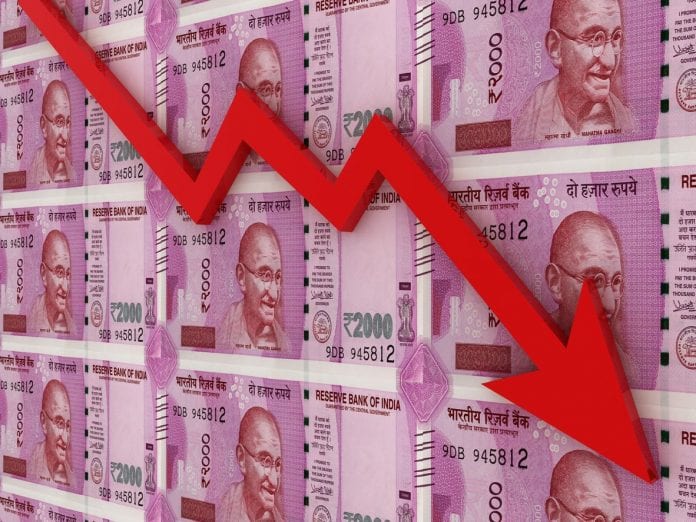 With nationwide lockdown extended till May 3, the already plummeting Indian economy could contract as much as minus 0.9% in 2020-21 if the coronavirus crisis prolongs, said Confederation of Indian Industry (CII) in a report released on Thursday (April 23).
The CII also urged the government to initiate structural reforms to revive the economy over medium to long-term. "While the short-term stimulus is urgently required to repair the economic damage, it may not be adequate to prepare the economy for a sustained recovery. A medium-term plan is required to build a more competitive economy with better opportunities for trade and investment," the report said.
Related news | How COVID-19 lockdown has left TN's rural economy high and dry

Advertisement
Who said what about Indian economy?
1. The CII said in comparison to G-20 countries, India's debt level is not that high and the government can provide enough incentives. As of now, government's fiscal stimulus is small compared to many other countries.
2. Global credit ratings agency Fitch brought down its growth forecast for the country to 0.8 per cent in the fiscal year ending March 2021. Three weeks ago, it projected a growth rate 2 per cent mere three weeks ago. Fitch, however, said India can expect a growth of 6.7 per cent in 2021-22.
3. Indian economy is most likely to witness its worst quarter since the mid-1990s, due to the nationwide lockdown imposed to control the spread of COVID-19, according to a poll by news agency Reuters.
4. According to the Centre for Monitoring Indian Economy's latest survey data, the overall rate of unemployment has increased from 8.4% to 23.8% in the week ending March 29 – up to 30% in urban and 21% in rural areas, Business Today reports.
5) Many economists believe the measures announced by the government and the RBI fall short of the support needed to aid the country's fight against the pandemic. The government has announced a spending package of Rs 1.7 lakh crore, and the central bank has cut key interest rates, and brought in targeted long-term repo operations to ease liquidity in the system.