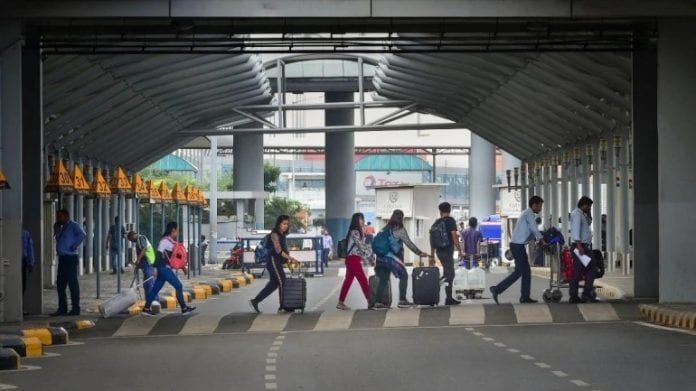 After three people who recently came to India from abroad were tested positive for coronavirus in India, the Centre has made it mandatory for all international passengers flying to India to fill self-declaration forms specifying their medical record and travel history.
The passengers must also submit their personal details, including phone numbers and the address of stay in India, besides travel history to health and immigration officials at all international airports, said an Indian Express report.
The order comes two days after the government expanded the screening for all passengers arriving on flights from 12 countries, where the extent of its outbreak is high.
Besides Iran and Italy, where 77 and 52 deaths respectively have been reported, passengers arriving from Mainland China, Hong Kong, Japan, South Korea, Thailand, Singapore, Nepal, Indonesia, Vietnam and Malaysia are currently undergoing compulsory screenings based on the order from Directorate General of Civil Aviation (DGCA).
Also Read: Delhi sees panic buying of masks, sanitisers amid coronavirus scare
DGCA has also decided to immediately suspend regular and e-visas issued to persons from Iran, Italy, South Korea and Japan on or before March 3.
The Health Ministry on Monday (March 2) announced that two positive cases of COVID-19 have been reported in India. A 45-year-old man with a travel history from Italy has been admitted to a hospital in Delhi, while a 24-year-old engineer who had returned from Dubai is undergoing treatment in Telangana.
Another case was reported in Jaipur on Tuesday (March 3). It was a 69-year-old tourist from Italy who has been admitted to a hospital in Jaipur. Six suspected cases from Agra have also been kept under observation.
Earlier, three cases of COVID-19 were reported in Thrissur, Alappuzha and Kasaragod in Kerala. Days after remaining in quarantine, the follow-up tests of all three cases turned negative and they were simultaneously discharged from hospitals.