When the world is fighting the COVID-19 pandemic, some of its leaders are making statements riddled with controversies. And Indian politicians are no exception.
On February 20 — much before the coronavirus threatened the country, Union Minister Ramdas Athawale, along with the Chinese Consul General and Buddhist monks, was seen in a video chanting "Go corona, go corona, corona go…"
Athawale, leader of the Republican Party of India from Mahrashtra, is known for his penchant for poetry. Soon after the video went viral, Athawale became an instant "hero" for making the infamous slogan that would certainly not help combat the pandemic. Now, memes and remix versions of the slogan are doing the rounds on social media.
Advertisement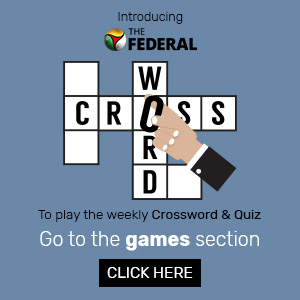 Related News: Sonia writes to Modi, voices support to lockdown
However, the Minister later clarified to Times Now that his intention was not to get rid of the virus by chanting the slogan, but merely appeal to the people to remain careful and get out of the places where the virus spreads.
"I am fully aware that corona would not go by chanting slogans. It was a symbolic gesture. We will have to take precautionary measures and isolation steps to fight the pandemic. But I am proud that the whole world has heard my voice," he told Mumbai Mirror.
Then came a statement from BJP leader and Gujarat Deputy Chief Minister Nitin Patel, who took a dig at Congress MLAs camping in Jaipur ahead of Rajya Sabha elections saying they may catch coronavirus there. Another MLA backed him and said they must be home quarantined for 14 days.
Related News: Coronavirus plays truant with wedding plans
Yet again, Suman Haripriya, a BJP MLA from Hajo in Assam, said coronavirus was an airborne disease (while it is not) and that it could be cured using 'gaumutra'(cow urine) and cow dung." She went on to say one could get rid the infection by inhaling the smoke from burning cow dung that is used in Hindu religious ceremonies (havan).
Propagation of these bizarre and unscientific methods did not end with ruling party members, but also others.
After Prime Minister Narendra Modi announced that the nation would observe a lockdown on March 22, former Member of Parliament Shahid Siddiqui from Uttar Pradesh, who had been with the Congress and Samajwadi in the past, took to Twitter to appeal to the Americans to learn from India. He said masks would not do away with the virus, but claps and banging utensils would.
Americans please learn from India. Clap and beat utensils with a spoon & Virus will die, you don't need protective masks & gowns. https://t.co/3S7znT8XL1

— shahid siddiqui (@shahid_siddiqui) March 21, 2020
He tweeted this in response to a comment from US Senator Bernie Sanders who highlighted the plight of US doctors facing shortage of personal protection equipment. Not sure whether Siddiqui meant is a sarcastic way, but his statement certainly drew flak from social media users.
Even as the citizens are scrambling for essential items and panicking with the shutdown in place, politicians are making life worse for some with their "irresponsible" statements.
After the government announced a three-week long shutdown, Telangana Chief Minister Chandrasekhar Rao on March 24 said if people refused to stay indoors during the lockdown, he would have no other option but order the police to shoot at sight or call the army to control the situation.
The Chief Minister went on to say that he wouldn't mind impose a 24-hour curfew and cancel passports/licenses if the people continue to disobey lockdown orders.