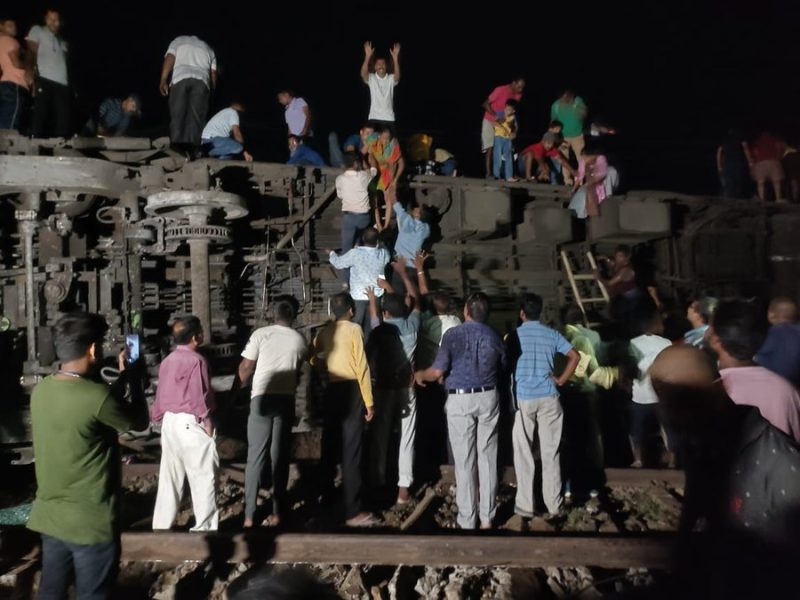 Coromandel Express accident among worst in 10 years; full list here
At least 60 people died and 350 were injured on Friday in a triple train crash in Odisha's Balasore district, one of the worst train accidents in recent history. Following are the major train accidents in the last 10 years:
2012: On May 22, in the Hampi Express mishap, a cargo train and the Hubli-Bangalore Hampi Express collided close to Andhra Pradesh. There were roughly 25 fatalities and about 43 injuries as a result of the trains four bogies derailing and one of them catching fire.
2014: On May 26, in the Sant Kabir Nagar area of Uttar Pradesh, the Gorakhdham Express, which was headed towards Gorakhpur, collided with a halted goods train in close proximity to Khalilabad station, resulting in 25 fatalities and more than 50 injuries.
2016: On November 20, the Indore-Patna Express 19321 derailed close to Pukhrayan in Kanpur, India, killing at least 150 passengers and injuring more than 150.
2017: On August 23, nine train coaches of the Delhi-bound Kaifiyat Express derailed near Auraiya, Uttar Pradesh, causing at least 70 injuries.
On August 18, the Puri-Haridwar Utkal Express derailed in Muzaffarnagar, killing 23 people and injuring nearly 60 others.
2022: On January 13, at least 12 coaches of the Bikaner-Guwahati Express derailed in the West Bengal region of Alipurduar, leaving 9 persons dead and 36 others injured.
2023: On June 2, at least 50 people were killed and more than 350 injured in a horrific triple train crash in Odisha involving the Bengaluru-Howrah Superfast Express, the Shalimar-Chennai Central Coromandel Express, and a goods train.
With agency inputs