Specifying that the rising number of coronavirus positive cases in the country does not represent a "national trend", the Union Health Ministry on Wednesday (April 1) said 1,637 confirmed cases and 38 deaths have been reported in the country to date, with most number of active cases recorded of people who attended the Tablighi Jamaat congregation in Delhi's Nizamuddin area.
New cases and deaths
With 376 new cases of COVID-19 reported in the country in the last 24 hours, the health ministry in a statement said three deaths were reported on Wednesday and about 132 persons have been cured/discharged from the hospitals after recovery.
Nizamuddin cluster
Around 154 new positive cases of the disease have been reported due to the transit-related history of those who attended the Tablighi Jamaat congregation. These include 23 new cases from Jammu and Kashmir, 20 from Telengana, 18 from Delhi, 65 from Tamil Nadu, 17 from Andhra Pradesh, nine from Andaman and Nicobar Islands and two from Puducherry, informed Joint Secretary in the Health Ministry Lav Agarwal.
Advertisement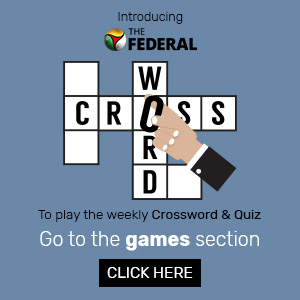 Contact tracing
The Home Ministry asked the states to track down Tablighi members who travelled to various parts of the country after the two-day gathering on March 8-10. Over 2,000 delegates, including from Indonesia and Malaysia, attended the religious gathering from March 1-15, resulting in the South Delhi neighbourhood to be virtually sealed.
Tamil Nadu's sudden spike
About 110 persons from 15 districts in Tamil Nadu tested positive for COVID-19 and all of them were attendees at the Nizamuddin event, State health secretary Beela Rajesh said. The total number of confirmed cases in the state climbed to 234 — the highest number of new cases reported in the state in a single day so far. Out of the 234 patients, 190 had took part in the congregation.
RBI announces measures
The Reserve Bank of India (RBI) announced more measures, including extension of period for realisation and repatriation of export proceeds, to deal with the economic fallout of COVID-19 pandemic. It also increased ways and means advances (WMA) limit by 30 per cent from existing limit for all states and union territories.
PM Modi's video conference
Prime Minister Narendra Modi will hold a video conference with all chief ministers on Thursday during which issues such as ways to contain the spread of COVID-19, movement of migrants and contact tracing of Tablighi Jamat participants are likely to come up for discussion. The availability of essential items will also be discussed during the conference, said sources.
UP records two deaths
Uttar Pradesh reported its first two deaths due to coronavirus infection with one casualty each in Basti and Meerut districts as the total number of COVID-19 cases in the state rose to 116. Of the confirmed number, 17 were cured and discharged, Principal Secretary (Medical and Health) Amit Mohan Prasad said.
IAF's untold efforts
The Indian Air Force said it has transported around 25 tonnes of essential medical supplies, including personal protective equipment (PPE), hand sanitiser, surgical gloves, thermal scanners from Delhi, Surat, Chandigarh to Manipur, Nagaland and the Union Territories of Jammu and Kashmir, and Ladakh. In a statement the IAF said medical personnel are also being taken from one place to another using their aircraft.
No Wimbledon in 2020
World's only grass court Grand Slam tournament at the All England Club, Wimbledon might be cancelled as the coronavirus wreaks further havoc on the global sporting calendar. This will be the first time since World War II that the tournament would be scrapped, leaving the tennis season in disarray.
Corporates doing their bit
Corporate India has been rushing in to help the government and citizens fight the COVID-19 pandemic in India. Adding to the long list led by Tatas and Ambanis, Wipro Ltd, Wipro Enterprises Ltd, and Azim Premji Foundation have together committed ₹1,125 crore to help enable the dedicated medical and service fraternity in the frontline of the battle.
Sikhs evacuated from gurudwara
The Delhi and Punjab authorities evacuated about 205 Sikhs stranded at a gurudwara in the national capital's Majnu ka Tilla area and were quarantined in a school in Nehru Vihar. Manjinder  Singh Sirsa, president of the Delhi Sikh Gurdwara Management Committee (DSGMC), said all but three families are Indian and mostly from Punjab, the rest are from Pakistan, and they were stranded due to the lockdown and not a religious congregation.
(With inputs from agencies)