As protests led by the Samajwadi Party over the Citizenship Amendment Act (CAA) begins to taper in UP, the Congress has stepped in to help those accused of rioting. A legal team headed by Vishwa Vijay Singh, general secretary, Uttar Pradesh Congress Committee (UPCC) is now busy providing counsel to most of the 498 persons accused of indulging in arson.
On Tuesday (December 24), Priyanka Gandhi Vadra and Rahul Gandhi were stopped from entering Meerut to meet CAA protestors and their families.
Meanwhile, Singh terming the action taken by the Adityanath government as high-handed, said that those who have been targeted by the administration are only those who aren't affiliated to the ruling Bharatiya Janata Party (BJP).
Advertisement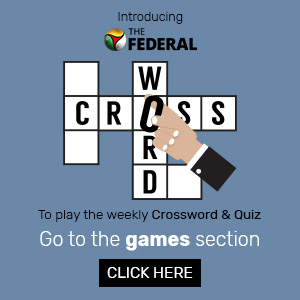 Citing the example of Varanasi residents Ravi Shekhar and his wife Ekta Shekhar, who have been booked for rioting, Singh says the couple were only participating in a peaceful protest. He says their year-old daughter is now in the care of her grandmother. Shashi Kant Mishra, Shekhar's elder brother told The Federal that the infant is dependent on breast-feed and is finding it difficult to cope without her mother, who is currently in jail.
Mishra said that the couple, with some others, were participating in a peaceful protest march on December 19, from Beniyabag to Lahurabir when they were arrested. He says, police have recordings of the peaceful protest march and the group's arrest.
However, when he approached the court for Ekta and activist Sania Akhtar's bail, the police added seven new sections under the Indian Penal Code in the FIR to ensure that the bail was not granted.
The Shekhar couple, who are environment activists, have been honoured by various state governments and institutions for their efforts in this field. Now, Ekta's bail plea is scheduled to be taken up only on January 1.
Also read | Assam ex-CM says BJP sanctioned ₹46 cr for detention camp
However, legal experts say it will not be easy for the administration to prove charges of rioting and destruction of public property against the 498 accused as it would be an uphill task to produce video evidence against each of them. What is likely to spoil the police's case are clips showing men in khaki damaging property. The opposition is now asking the government if it will provide compensation for the damage done by errant cops.
Government's claim
Uttar Pradesh government had earlier claimed that it had identified a total of 498 persons who indulged in rioting and arson. Police identified 82 persons from Lucknow, 148 from Meerut, 26 from Sambhal, 79 from Rampur, 13 from Ferozabad, 50 from Kanpur, 73 from Muzaffarnagar, 8 from Mau and 19 from Bulandshahr districts. Adityanath had said earlier that the money equivalent to the damage of public property would be recovered from them.
Earlier, on December 20, soon after the violent protest in Meenakshi Chowk area of Muzaffarnagar, administration had sealed 67 shops in the area, accusing shopkeepers of inciting arson and rioting. The administration realising that their action would fail legal sanction, removed the seals on December 25.
Also read | Protests continue in national capital against new Citizenship law