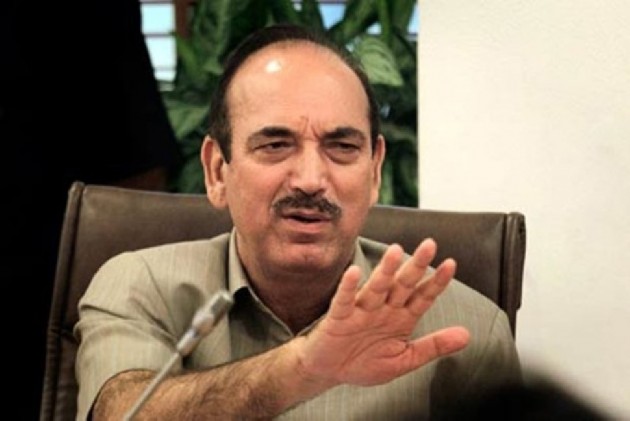 The Congress will continue to sit in the opposition for 50 years if it did not conduct elections soon, dissident leader and Rajya Sabha member Ghulam Nabi Azad has said, adding any person who is appointed, and not elected, as a president may not even have "one per cent" of support within the party.
He said the party should soon hold elections to the Working Committee and other organisational posts such as state chiefs, district presidents and block presidents. Only those who fear losing their current positions are opposing the elections, he told ANI. "If my party wants to be in opposition for the next 50 years, then there is no need for elections within the party," he said.
Azad was one of the 23 leaders who questioned the ability of the current Congress leadership to lead the party. A letter written to Congress president Sonia Gandhi and signed by the 23 leaders called for reforms within the party. They also said there was a need for an "effective" and "visible" leadership.
Advertisement
"When you contest the election… a person who will get 51 per cent of votes will be elected. A person who wins, gets charge as the party president, it means that 51 per cent people are with him," he said, according to news agency ANI. "But the president who is elected now does not have even the support of 1 per cent of party workers," he said.
Azad's outburst comes three days after the Congress Working Committee passed a resolution appointing Sonia Gandhi as party president.
He said only those who keeping coming to Delhi and are recommended by big leaders are appointed as state presidents. He said those who are concerned for the party would welcome the letter. "Whoever is genuinely invested in the Congress will welcome the letter," he said. Its sole purpose was to make the party "active and strong".
There have not been elected bodies in the party for decades. It was "high time" elections were held. The party, which has been "losing elections after elections" can be strengthened only by holding elections, Azad said. "Maybe, we should have pushed for it 10-15 years ago," he said.