A study by an NGO in Maharashtra that aimed at finding out why children in shelters are unable to find adoptive homes or families has unearthed a number of factors, from the lack of application of technology, a complex manual system, legislative and process gaps to the lack of adoption mindset among the public.
Though the study was conducted in Pune, it is applicable to all districts in India, said the researchers from the NGO called 'Where are India's Children' (WAIC), adding that on-ground processes are common across the country in the child protection mechanism.
The Child Shelter Study 2020 covered six Child Care Institutions (CCIs aka shelters) and three Specialised Adoption Agencies (SAAs) in Pune to look into their workflows, processes, data usage, and stakeholders. The gaps identified in the system include lack of unique identifier for each child and duplication of records across shelters, in case the child is moved from one shelter to another and lack of information on the status of the child—if he or she can be adopted.
Advertisement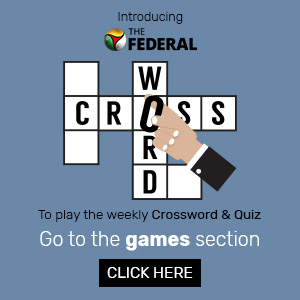 The absence of a periodic review of the children in the system is another gap in the system – CCIs acknowledge that 50 per cent to 70 per cent of orphan children are not visited by any relatives. CCIs do not initiate a review of the child's status and do not request an adoption inquiry for these children. Moreover, there are many children who continue to stay in institutions and shelters throughout their childhood, even when they are legally adoptable.
Related news: Making the most during COVID-19 crisis
The report adds, "The adoption-related clauses of Juvenile Justice Act focus on abandoned, orphaned, and surrendered children when the children enter the system. But it lacks focus on children who already in CCIs and shelters and need to be made legally adoptable. The Woman Child Development Ministry's 'The Jena Committee Report,' published in September 2018, indicated that there are more than 50,000 children in CCIs across India that need to be brought into the legal adoption pool."
The report also captures other gaps in like no real-time performance rating system for the various stakeholders like the district child protection officer, child welfare committee members, etc. to understand what kind of training program should be initiated for them.
The study also reveals that the positive results of a child's case are not available for the stakeholders to view and understand what aspects of decision making can benefit the child.
The report that has been submitted to the officials in Maharashtra, the WAIC is in the process of developing a technology pilot that can be applied in a district in Telangana.
Meera Marthi, director, WAIC, said," We are working on a technology-driven process and taking it to the government. We are looking at putting together a system in place with respect to child tracking and this can be applied in one district. Once we see how easy it is to solve the issues through the technology, we can scale up the application to other districts too."