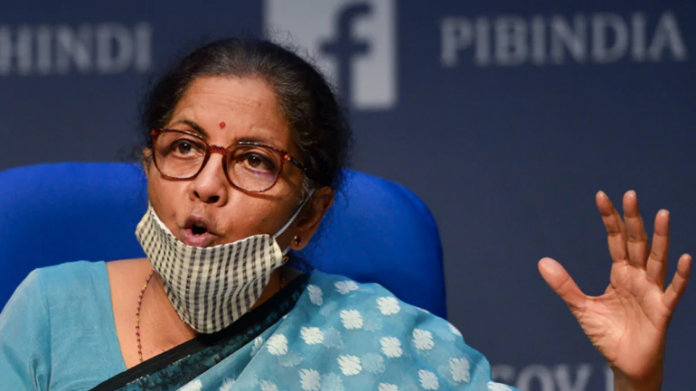 Finance Minister Nirmala Sitharaman on Saturday (February 13) sought to deflect Rahul Gandhi's 'hum do, hamare do' barb at the Congress, saying the party's schemes were used as tools to favour its "cronies."
In an attack on the ruling NDA government led by Prime Minister Modi, Rahul Gandhi had earlier tweeted accusing it of being a 'crony-jeevi'. In response, Sitharaman said, "Who are our cronies? Our cronies are the common 'janta' (people) of this country."
She said Rahul Gandhi, by constantly attacking the government and its schemes, is becoming the "doomsday man for India".
In her reply to a discussion on the Union Budget in the Lok Sabha, she said though Congress comes up with "very good schemes", it lacks the will of using those schemes properly as they turn into devices to only favour 'hum do, hamare do'.
"Take the credit of giving birth to MNREGA. But also take credit for mismanaging it, for giving money to ghost workers," Sitharaman said.
In remarks directed at Thiruvananthapuram MP Shashi Tharoor, Sitharaman said, "Kerala invited one crony to develop a port — no bidding, just invitation. Because Kerala has no damad (son-in-law), damad is here. Damads get land in states which are governed by some parties — Rajasthan, Haryana once upon a time."
Also read: Centre's disinvestment agenda bold, but not too rosy
She said the Budget is inspired by the experience of Prime Minister when he was the Gujarat chief minister. "He saw how licence raj constricted India's economy," she said, recalling the tradition of India's post-Independence 'licence quota raj.'
The FM hit out at Rahul Gandhi on the new farm laws, saying the Congress did not know where it stands on the issue. "When he (Rahul) stood up, my expectations were that he would explain why Congress has taken a U turn on its position for farmers when in their manifesto they talked about similar reforms," Sitharaman said. She lambasted the opposition party for promising "farm loans" in order to get votes and then never implementing those in states like Madhya Pradesh.
Also read: Sitharaman counters Rahul's 'crony-jeevi' comment, lists out pro-poor steps
She said the COVID-19 pandemic did not prevent the Centre from making the necessary reforms. "The Budget combines stimulus with reforms and has an element to provide impetus to make India one of the top economies of the world in the coming decades. The Budget took a courageous approach," said the Finance Minister.
The first part of the Budget session will end on Saturday. Both the Houses will be reconvened on March 8.