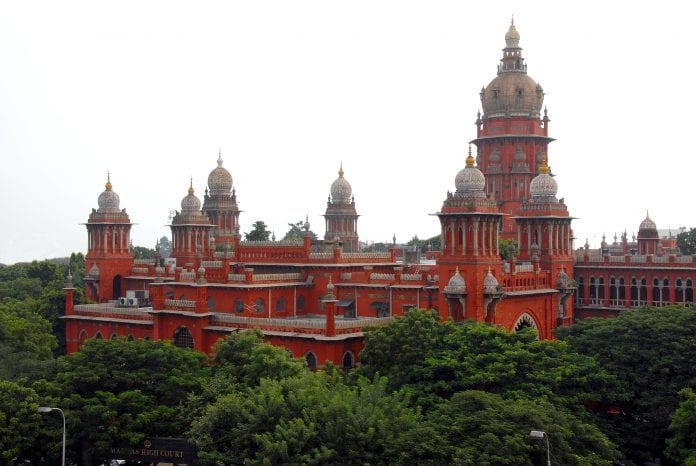 The Supreme Court collegium has intimated its proposal to appoint new Chief Justices for five high courts of Meghalaya, Jharkhand, Madras, Madhya Pradesh and Patna.
Justice AP Sahi, the current Chief Justice of Patna high court has been recommended to be made Chief Justice of Madras high court, reports Live Law. The former Chief Justice VK Tahilramani had resigned in September protesting the move to transfer her to Meghalaya high court. Justice AK Mittal of Meghalaya HC is proposed to be transferred as the Chief Justice of Madhya Pradesh high court.
However, the first statement uploaded on the Supreme Court website, issued following a Collegium meeting on October 15, 2019 proposed the elevation of Justice Mohammad Rafiq, of the Rajasthan high court as the Chief Justice of the Meghalaya high court and elevation of Justice Ravi Ranjan of Punjab & Haryana high court as Chief Justice of the Jharkhand high court.
Advertisement
Also read: After SC declines to reconsider transfer, Madras HC Chief Justice resigns
But, the second statement acknowledged the modification of the Collegium's earlier resolutions dated August 28, including a resolution proposing a swap between the then Madras High Court Chief Justice VK Tahilramani and Meghalaya High Court Chief Justice AK Mittal, reports Bar & Bench.
Earlier, the Collegium had recommended Justice Akil Kureshi as the Chief Justice of MP high court. This proposal was later modified to propose Justice Kureshi's appointment as Chief Justice of Tripura high court.
The Collegium has also recommended the elevation of two High Court judges as Chief Justices. Justice Muhammed Rafiq, presently judge of Rajasthan HC, has been recommended as the Chief Justice of Meghalaya High Court.
Also read: After resigning, Madras HC Chief Justice abstains from court hearing
Justice Dr Ravi Ranjan, presently Patna HC judge, has been recommended as the Chief Justice of Jharkhand High Court. Jharkhand High Court has been functioning without a Chief Justice ever since the elevation of former CJ Justice Aniruddha Bose as Supreme Court judge last May. Justice Prashant Kumar, who was made the Acting Chief Justice of Jharkhand HC, had passed away on August 30.
Further, the present Chief Justice of the Tripura High Court, Sanjay Karol has been recommended to be transferred as the next Chief Justice of the Patna High Court, presumably to fill the vacancy that would arise if Chief Justice Sahi's proposed transfer to Madras is signed off by the Central Government.