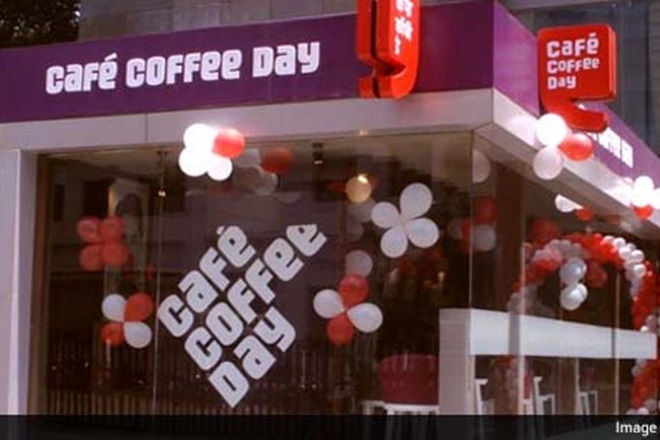 Hours after Coffee Day Enterprises Ltd's chairman and managing director VG Siddhartha went missing on Tuesday (July 30), the company wrote to the stock exchange after holding an emergency meeting.
With stocks falling by 20 per cent on Tuesday, the company, which employs around 18,000 people, shared the valuation of its subsidiary companies after the disinvestment of Mindtree (shares) earlier this year.
The total estimated valuation of all its entities stand at ₹17-18,000 crore, even as it battles a debt of ₹2,400 crore.
Advertisement
While the company did not confirm the letter written to it employees, purportedly signed by VG Siddhartha on July 27, it said that the board has shared the letter with relevant authorities.
Also Read: The irony and anatomy of CCD-owner VG Siddhartha's failure
"The Board is confident that the professional management of the company and each of the entities in the Coffee Day Group and their respective leadership team will ensure continuity of all business operations consistent with past behaviour," it said in a press release.
"In the interim, the Board is evaluating and assessing the situation, formulating appropriate steps to ensure business operations are unaffected, and has resolved to co-operate with the authorities," it said.
The company estimated that the Coffee Day Global Ltd (CDGL), with 1,600 stores, about 54,000 vending machines and more than 500 express stores, had a revenue target of ₹2,200 crore in March 2019.
"The brand is valued at three-four times of its revenue with a potential of ₹7,000-8,000 crore present value. Our exports of around 20,000 tons, curing works and roasting factory in Chikmagalur with a land parcel of around 30 acre should have a ₹150-200 crore minimum value. An additional 30 acre facility in Hassan should be worth ₹150 core," it said in a letter to SEBI.
It valued the properties of Tanglin, developer of technology park and SEZs, in Bengaluru and Mangaluru at ₹4,000 crore.
Also Read: CCD founder VG Siddhartha goes missing; shares tank 20%
Besides, the company said that the promoters own more than 12,000 acre of coffee plantation, producing 2,000 tons of Arabica and 1,200 tons of Robusta coffee. The company valued the plantations division at ₹2,000 crore and added another ₹2,000 crore to the silver oak tree and other timber materials in the coffee estates.
It also estimated the worth of the rest of its companies — Sical, Way2Wealth, Ittiam, Magnasoft and Serai — to be around ₹1,940 crore.Siddhartha has been missing since Monday evening, the company had confirmed earlier on Tuesday.
According to the police, he was headed towards Sakaleshpur, but on the way, he had asked his driver to change the direction towards Mangaluru. On reaching a bridge over the Netravati river in Dakshina Kannada, he got down from the car.
As per reports, Siddhartha had told his driver he was going for a walk and asked him to wait for him. When he did not arrive in two hours, the driver approached the police and lodged a missing complaint, said deputy commissioner of Dakshina Kannada district Senthil Sasikant Senthil.
Soon, a search operation began with over 200 policemen and divers on 25 boats. Sniffer dogs and helicopters were also deployed. Unconfirmed sources said that he had jumped off the bridge.