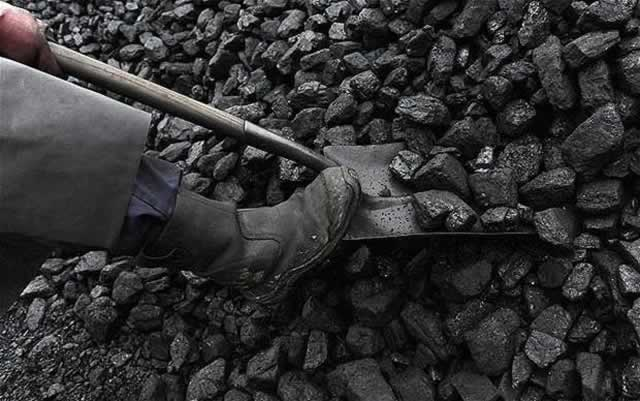 Coal shortage: Over 650 passenger trains to be cancelled for coal rakes
Amid a massive crisis of coal shortage across India, the Railways was set to cancel over 650 passenger trains till May 24 in order to ensure faster movement of coal carriages.
As many as 657 passenger trains, including 500 mail and express train trips and 148 commuter train trips, are to be cancelled to prioritise the movement of coal rakes. The Railways has also planned to increase the passage of coal rakes over the next two months, sources in the Railways told CNBC-TV18 on Friday (April 29).
Also read: Massive power cuts in several states due to heatwave, coal shortage
"The measure is temporary and passenger services will be restored as soon as the situation normalises," said Gaurav Krishna Bansal, an executive director at Indian Railways, according to a Bloomberg report.
The Railways plans to add 100,000 more wagons to its fleet to meet the growing demand. It is also constructing dedicated freight corridors to deliver goods faster, the report said.
Power plants across the country are dealing with coal shortages and the Delhi government has said that many places have just less than one day of coal left.
Also read: TN faces power cuts amid high demand; wind energy turns white knight
"There is a huge problem of electricity across the country. Till now in Delhi we have managed in some way. The situation is very serious all over India. Together we all have to find a solution to this soon. There is an urgent need to take concrete steps to deal with this problem," Delhi Chief Minister Arvind Kejriwal tweeted on Friday (April 29).
देश भर में बिजली की भारी समस्या हो रही है। अभी तक दिल्ली में हम लोग किसी तरह से मैनेज किए हुए हैं। पूरे भारत में स्थिति बेहद गंभीर है। हम सबको मिलकर जल्द ही इसका समाधान निकालना होगा। इस समस्या से निपटने के लिए त्वरित ठोस कदम उठाने की ज़रूरत है। pic.twitter.com/aYQVVZBUOy

— Arvind Kejriwal (@ArvindKejriwal) April 29, 2022
Delhi Power Minister Satyendar Jain blamed the situation on a lack of coordination and appealed to the Centre to increase coal allocation to Delhi.
"There are no backups as electricity can't be stored…There are no payment dues from our side. The Centre should increase coal rack allocation. There is a lack of coordination that needs to be addressed," Jain was quoted as saying by NDTV.
"Due to disruption of power supply from Dadri-II and Unchahar power stations, there may be a problem in 24-hours power supply to many essential institutions, including Delhi Metro and Delhi government hospitals," Delhi's AAP government said in a statement.
"These power stations play an important role in preventing blackouts in some parts of Delhi and are also essential to ensure the continuous supply of electricity to Delhi Metro Rail Corporation, hospitals and people in the upcoming summer season," the minister said.
National Thermal Power Corporation (NTPC)'s Dadri-II and Jhajjar (Aravali) were established primarily to meet the power requirement in Delhi. However, there is very little stock of coal left even in these power plants, the statement further said.
The Dadri-II, Unchahar, Kahalgaon, Farakka and Jhajjar power plants supply 1,751 megawatt (MW) of electricity per day to Delhi. The capital gets the maximum supply of 728 MW from Dadri-II power station, while it receives 100 MW from the Unchahar station.
In a tweet on Friday afternoon, Jain appealed to the Centre to replenish coal stocks. "Due to the shortage of coal in the power plants which generate electricity for Delhi, the stock is left for only the coming few days. During the summer, the demand for electricity in entire India including Delhi will be at its peak. There is an appeal to the Central Government to ensure the availability of coal at the earliest," he said.
जो पावर प्लांट दिल्ली के लिए बिजली उत्पन्न करते हैं उनमें कोयले की कमी होने के कारण आने वाले कुछ दिनों का ही स्टॉक बचा है। गर्मी के दिनों में दिल्ली समेत संपूर्ण भारत में बिजली की मांग पिक पर होगी। केंद्र सरकार से अपील है कि वह जल्द से जल्द कोयले की उपलब्धता सुनिश्चित करे। pic.twitter.com/TmZT2plhmL

— Satyendar Jain (@SatyendarJain) April 29, 2022
On Thursday, the Delhi government had warned of a possible setback in providing an uninterrupted electricity supply to important establishments in the capital, including Metro trains and hospitals.
(With inputs from Agencies)