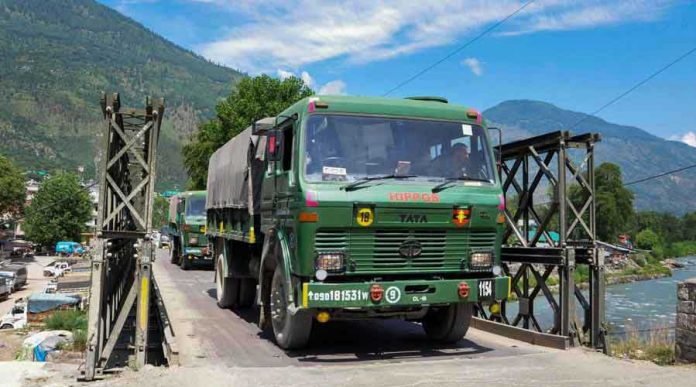 A Chinese soldier was caught inside the Indian territory near Line of Actual Control (LAC) in Ladakh on Friday, in a second such incident since October, NDTV reported. The soldier was taken into custody and the incident is being investigated as per rules, it said.
The People's Liberation Army (PLA) soldier, who had transgressed the India-China border, was caught during the early hours of Friday (January 8) in an area southwards of Pangong Tso lake, according to an official quoted in the report.
A similar incident was reported in October last year, wherein a PLA soldier had strayed into the Indian territory. The soldier, identified as Wang Ya Long was caught in Demchok sector and later repatriated by the Indian Army, the report added.
Advertisement
Related news | Who is General Zhang, the new chief China has sent to India's borders?
The incident comes amid a bitter standoff between the two Asian countries, troops of which clashed in a deadly hand-to-hand combat in mid-2020 resulting in death of 20 Indian army men and an unknown casualties on the Chinese side.
Months following June saw heavy movement of troops along the border where many rounds of military and diplomatic-level talks failed to achieve a breakthrough.
In December, India's Ministry of External Affairs said the two countries had agreed the next round of military talks should be held soon for working towards an "early and complete" disengagement of troops along LAC in accordance with the existing bilateral agreements and protocols.
China, meanwhile, has brought in General Zhang Xudong as the new commander of the Western Theatre Command which oversees the China-India border, which has delayed the ninth round of talks between the two countries.